Spider-Man Is An ARMY? Tom Holland Confesses Love For BTS!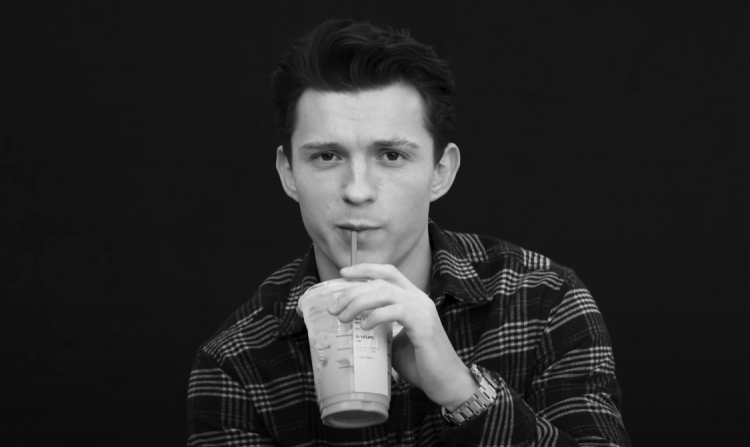 Who would have thought that your friendly neighborhood Spider-Man is actually a huge fan of BTS?
READ: Forbes Dubs BTS's Jin As K-Pop's Most Successful Male Artist!
Just recently, Tom Holland, Zendaya, and Jacob Batalon were interviewed by Twitter Movies, and a specific "Spider-Man: No Way Home" star revealed a certain detail that made ARMYs super excited.
The interview with Twitter Movies was done in a special way as Tom Holland, Zendaya, and Jacob Batalon were shown the tweets of their fans. Each tweet shown was super meaningful as fans from all over the world really showed their support and love for "Spider-Man: No Way Home."
Among the tweets that stood out was a certain tweet from a netizen where they expressed their excitement after getting tickets for "Spider-Man: No Way Home." The fan noted that the feeling was similar to getting a ticket for a BTS concert as both notably almost immediately sell out.
When Tom Holland, Zendaya, and Jacob Batalon saw the tweet, they were immediately flattered as BTS is the most popular musical group in the world and being compared to them was nothing short of a spectacular honor.
READ: BTS, BLACKPINK, GOT7, & More: Seventeen's Picks For The Best K-Pop Groups Of 2021!
Following this, Tom Holland, aka Spider-Man himself, went on to share that he is actually an ARMY, a member of the BTS fandom. Tom Holland even shared that he watches fan edits of the BTS group. Not long after this, ARMYs were pleasantly surprised by the news that Tom is an ARMY.
Netizens and BTS fans from all over the world welcome Tom Holland into the BTS fandom, and fans are now excited for possible collaborations between the Spider-Man star and the members of BTS.
Stay tuned for more news and updates regarding your favorite K-pop artists!
© 2023 Korea Portal, All rights reserved. Do not reproduce without permission.
Tags:
US
,
US news
,
US updates
,
hollywood
,
hollywood news
,
hollywood updates
,
Tom Holland
,
Tom Holland News
,
Tom Holland Updates
,
BTS Tom Holland
,
Tom Holland BTS
,
Spider-Man: No Way Home
,
Spider-Man: No Way Home news
,
Spider-Man: No Way Home updates
,
Zendaya
,
Zendaya News
,
Zendaya Updates
,
Jacob Batalon
,
Jacob Batalon news
,
Jacob Batalon updates
,
Twitter Movies
,
Twitter Movies news
,
Twitter Movies updates
,
kwave
,
kwave news
,
kwave updates
,
Kpop
,
kpop news
,
Kpop updates
,
HYBE
,
HYBE artists
,
HYBE BTS
,
HYBE Labels
,
HYBE Labels artists
,
HYBE Labels BTS
,
BTS
,
bts news
,
BTS Updates