Final Rulings Are In: Court Releases Final Verdict On JTBC's 'Snowdrop' Cancellation Request!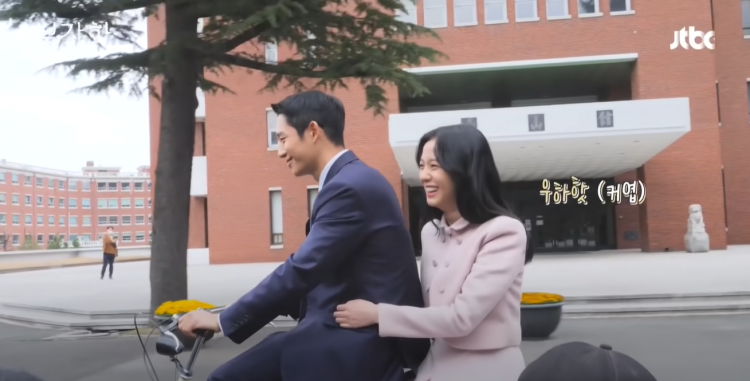 To the delight of viewers and fans and to the dismay of the netizens heading the cancellation request, The Seoul Western District Court has expressed that JTBC's "Snowdrop" will continue airing!
Even before its premiere, JTBC's "Snowdrop" has been entangled in allegations of historical distortion. Some netizens have been adamant about this issue as more than 300,000 citizens have signed a national Blue House petition requesting that the drama be canceled.
READ: Blue House Petition Reaches More Than 200k Signatures After BLACKPINK Jisoo's 'Snowdrop' Premieres!
But regardless of the ongoing controversy, a civic group called the Declaration of Global Citizens in Korea has also gone on to file a case against JTBC on the 22nd of December to halt the broadcasting of "Snowdrop."
The Blue House has not yet responded to the national petition due to the immense amount of signatures, but the Seoul Western District Court has already gone on to dismiss the Declaration of Global Citizens in Korea's injunction request on the 29th of December.
The Seoul Western District Court explained their decision by saying that even if JTBC's "Snowdrop" is based on a distortion of history, the probability that the public will blindly accept those distortions as fact is not high at all.
The Seoul Western District Court further explained that there was also currently no law in existence that protected the pro-democracy movement from historical distortion. To add to this, even if such a law did exist, unless the content of the drama directly involves the civic group, it would be hard to argue that it steps on the rights of the group.
Furthermore, JTBC themselves continues to argue that the allegations of historical distortion are a misunderstanding that will be addressed in upcoming episodes. The network also went on to change its regular broadcast schedule to air three episodes of "Snowdrop" straight to prove this.
READ: JTBC Remains Firm Against Petition Thrown To BLACKPINK Jisoo And Jung Hae In's Ongoing Drama 'Snowdrop'
Stay tuned for more news and updates regarding your favorite K-drama!
© 2023 Korea Portal, All rights reserved. Do not reproduce without permission.
Tags:
kwave
,
kwave news
,
kwave updates
,
Kdrama
,
kdrama news
,
kdrama updates
,
JTBC
,
JTBC News
,
JTBC Updates
,
JTBC drama
,
JTBC dramas
,
JTBC show
,
JTBC shows
,
JTBC snowdrop
,
JTBC Snowdrop news
,
JTBC Snowdrop updates
,
JTBC Snowdrop petition
,
Snowdrop
,
Snowdrop news
,
Snowdrop updates
,
Snowdrop cancellation
,
Snowdrop injunction
,
blackpink jisoo
,
BLACKPINK Jisoo news
,
BLACKPINK Jisoo updates
,
Jisoo
,
Jisoo news
,
Jisoo updates
,
Jung Hae In
,
Jung Hae In news
,
Jung Hae In updates