JTBC Remains Firm Against Petition Thrown To BLACKPINK Jisoo And Jung Hae In's Ongoing Drama 'Snowdrop'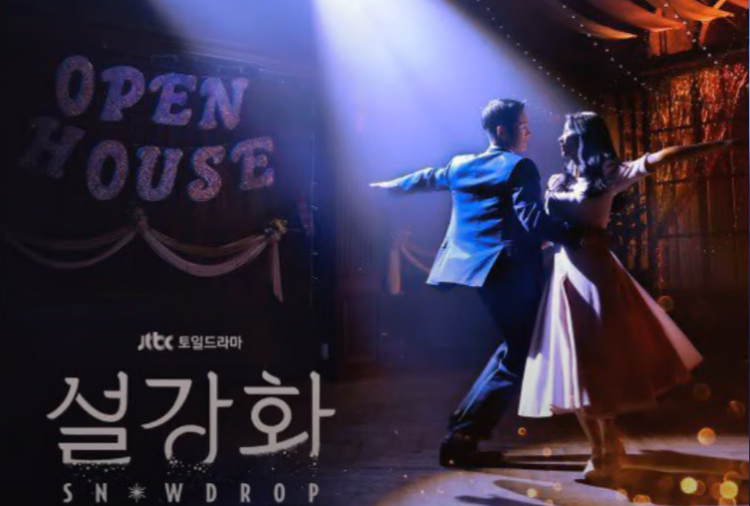 BLACKPINK Jisoo's debut drama "Snowdrop" with actor Jung Hae In has received backlash even before its premiere. The controversy continues after the airing of the first two episodes of "Snowdrop."
On the 18th of December, there was a petition sent to the Blue House. The petition, which garnered over 200,00 signatures in a day, aims to stop the airing of the ongoing JTBC drama "Snowdrop."
Due to this, JTBC has released its statement against the ongoing backlash on the controversial drama "Snowdrop."
JTBC once again clarified the speculations thrown against BLACKPINK's Jisoo and actor Jung Hae In's drama "Snowdrop."
READ: Cancellation Imminent? Not Long After First Episode Of 'Snowdrop' Airs, Multiple Sponsorships Withdraw!
The broadcasting station remains firm in its stand that "Snowdrop" is a work of fiction despite being set during the time of the military regime. JTBC explained that the drama "Snowdrop" tells a fictional story based on personal narratives of the characters who have to go through rough times during the period.
Furthermore, JTBC reiterated that there is no character in the drama which plays the role of a spy leading the pro-democracy movement. The network also assures viewers that the main characters played by Jisoo and Jung Hae In are and will not be shown participating in the movement throughout the drama "Snowdrop."
READ: All For One: BLACKPINK's Jennie, Lisa, & Rosé Shower Jisoo With Support For 'Snowdrop'!
JTBC also stated that as "Snowdrop" progresses, the concerns regarding the distortion of history and other misunderstandings about the plot of the drama will be settled. The broadcasting network also hopes that the viewers will watch more on the future development of the drama "Snowdrop."
In their statement, JTBC also announced that they would be opening real-time chat boxes in their portal to allow sound discourses and hear public opinion about their contents.
Lastly, JTBC reassured viewers that they would continue working hard to produce quality shows and dramas.
READ: Members Of BLACKPINK Catch Heat From Netizens After Showing Support For 'Snowdrop'!
© 2023 Korea Portal, All rights reserved. Do not reproduce without permission.
Tags:
kwave
,
kwave news
,
kwave updates
,
Kdrama
,
kdrama news
,
kdrama updates
,
JTBC
,
JTBC News
,
JTBC Updates
,
JTBC drama
,
JTBC dramas
,
JTBC snowdrop
,
Snowdrop
,
Snowdrop news
,
Snowdrop updates
,
P&J Group
,
Ssarijai
,
GANISONG
,
TEAZEN
,
Dopyeongyo
,
Dyson
,
Downy
,
SONO SEASON
,
Hans Electronics
,
Snowdrop sponsors
,
Snowdrop sponsorships
,
Snowdrop sponsor
,
Snowdrop sponsorship
,
JTBC statement
,
blackpink jisoo
,
Jung Hae In
,
JTBC snowdrop