Blue House Petition Reaches More Than 200k Signatures After BLACKPINK Jisoo's 'Snowdrop' Premieres!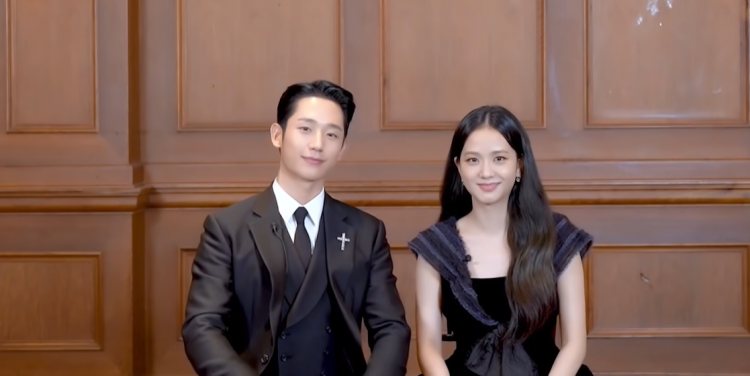 Is JTBC's "Snowdrop" ultimately going to get canceled or will it stand strong against the wrath of over 200k signatures?
Not long after the premiere of "Snowdrop" on the 18th of December, a petition against the drama that spanned the whole of Korea was made.
The petition called "Petition for Suspension of Drama ****" began online the day after the premiere of "Snowdrop" on the 19th of December at the Blue House National Petition website.
READ: BTS, BLACKPINK, GOT7, & More: Seventeen's Picks For The Best K-Pop Groups Of 2021!
The author of the petition added:
"At the time, the production team said, 'We have no intention of doing so, and there is no setting anywhere in the script for male and female protagonists to participate in or lead the democratization movement.' However, in the current drama where the first episode aired, the heroine mistakenly saved a spy against the pro-democracy movement.
There are clearly victims of activists who were tortured and killed during the democratization movement, and I think creating such a drama clearly undermines the value of the democratization movement,' the author of the petition wrote."
Furthermore, a song that headed the democratization movement was used in a scene making some viewers dislike the drama further. At present, more than 200,000 signatures are already in the Blue House Petition.
Not all viewers are against the drama though as "Snowdrop" has a 8.8/10 viewership rating on IMDb. Furthermore, fans have praised BLACKPINK Jisoo for her skills in acting. The other members of BLACKPINK have also shown their support towards their fellow member.
READ: All For One: BLACKPINK's Jennie, Lisa, & Rosé Shower Jisoo With Support For 'Snowdrop'!
Only time will tell if JTBC's "Snowdrop" does get canceled as previous petitions have already been brought up but to no results.
Stay tuned for more news and updates regarding your favorite K-pop artists!
© 2023 Korea Portal, All rights reserved. Do not reproduce without permission.
Tags:
kwave
,
kwave news
,
kwave updates
,
Kdrama
,
kdrama news
,
kdrama updates
,
JTBC
,
JTBC News
,
JTBC Updates
,
Snowdrop
,
Snowdrop news
,
Snowdrop updates
,
JTBC snowdrop
,
Snowdrop petition
,
JTBC Snowdrop petition
,
petition Snowdrop
,
BLACKPINK
,
Blackpink news
,
Blackpink updates
,
BLACKPINK members
,
blackpink jisoo
,
BLACKPINK Jisoo news
,
BLACKPINK Jisoo updates
,
BLACKPINK Jisoo and Jung Hae In
,
Jung Hae In
,
Jung Hae In news
,
Jung Hae In updates
,
Jung Hae in and Jisoo
,
Jisoo and Jung Hae in