Officials Finally Address Complaint Regarding Advertisements For BLACKPINK's Jisoo & Jung Hae In's 'Snowdrop'!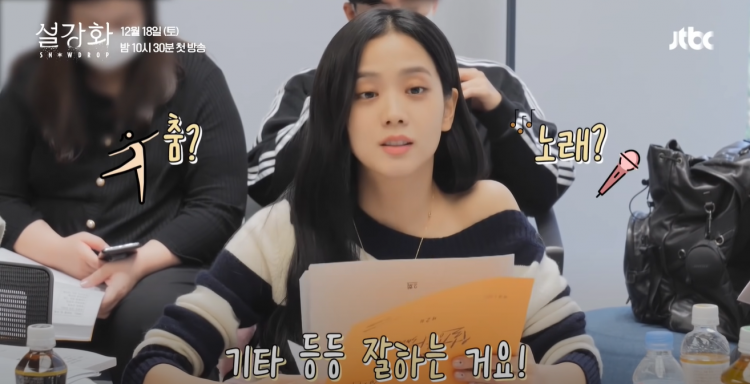 Recently, Korean citizens have gone on to report a digital advertisement that was set up by fans of BLACKPINK Jisoo's fans for her JTBC drama, "Snowdrop."
READ: Advertisements For BLACKPINK Jisoo's 'Snowdrop' Taken Down Due To Complaints!
This is due to the fact that some Korean citizens are not in favor of the drama as they are worried that it might distort historical events. Notably, the fanbase of BLACKPINK Jisoo revealed that they were dropping any advancements regarding the advertisements for "Snowdrop."
But the advertisements were able to be brought up on the 25th up until the 29th of November before they were taken down.
Just recently, an official was able to respond regarding the complaints and they explained that the advertisements do not have any misinformation that can be considered negative.
READ: 'Snowdrop' Posters Tease Fans With Jung Hae In & BLACKPINK Jisoo's Amazing Chemistry!
The official's statement is as follows:
"Hello, valued customer. Your civil complaint was examined and the results are as follows. Firstly, we are sorry about the discomfort you experienced while using the metro. Regarding what you have mentioned, we understand that you asked for the 'Snowdrop' advertisements to be stopped as it is a drama that distorts history. After examining what you said, this is our opinion. The advertisements were in accordance with the rules governing outdoor or public building advertisements, and it was approved after being considered as a commercial advertisement. We hope that you can understand that there is no content displayed on the advertisement itself that can be used to call for it to be stopped. Once more, while we are sorry that the advertisement caused you to feel discomfort, we will proceed with more caution regarding adverts. In the future, if there are more things you are curious about, if you contact the advertising team, they will address your queries happily. Thank you for your interest and please stay safe in the pandemic. Thank you."
READ: BLACKPINK's Jisoo & Jung Hae In Name Scenes In 'Snowdrop' They Are Excited For Fans To See!
This means that the advertisements planned can continue without any issues. But regardless, no announcement regarding the return of the advertisements for "Snowdrop" has been officially announced.
© 2023 Korea Portal, All rights reserved. Do not reproduce without permission.
Tags:
kwave
,
kwave news
,
kwave updates
,
Kpop
,
kpop news
,
Kpop updates
,
YG
,
YG artists
,
YG Entertainment
,
YG Entertainment artists
,
YG Entertainment BLACKPINK
,
YG Entertainment BLACKPINK Jisoo
,
YG Entertainment Jisoo
,
BLACKPINK
,
Blackpink news
,
Blackpink updates
,
blackpink jisoo
,
BLACKPINK Jisoo news
,
BLACKPINK Jisoo updates
,
Jisoo
,
Jisoo news
,
Jisoo updates
,
Jung Hae In
,
Jung Hae In news
,
Jung Hae In updates
,
Jung Hae In
,
Jung Hae In news
,
Jung Hae In updates
,
Jung HaeIn
,
Jung HaeIn news
,
Jung HaeIn updates
,
JTBC
,
JTBC News
,
JTBC Updates
,
JTBC shows
,
JTBC show
,
JTBC programs
,
JTBC program
,
JTBC drama
,
JTBC Kdrama
,
JTBC snowdrop
,
Snowdrop
,
Snowdrop news
,
Snowdrop updates