BTS, EXO, SEVENTEEN: Best-Selling Boy Groups On Gaon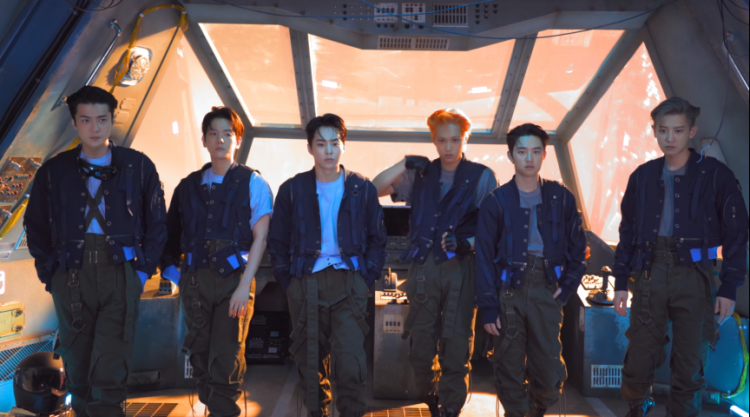 In this article, we listed the top 30 best-selling K-Pop boy groups of all time on Gaon.
Topping the list is no other than Big Hit Music (HYBE Labels) global superstar boy group, BTS. The group composed of RM, Jin, Jimin, J-hope, Suga, V, and Jungkook has a whopping 31.9 million sales on Gaon.
In second place is SM Entertainment's EXO with over 13.2 million recorded sales on Gaon, while taking the third spot is Pledis Entertainment's SEVENTEEN with 8.1 million units sold.
Completing the top five is NCT 127 and NCT DREAM, with 5.4 million and 5.3 million copies sold, respectively.
Check out the top 25 best-selling boy groups on Gaon below.
1. BTS from Big Hit Music (HYBE Labels) with 31,998,679 copies sold
2. EXO from SM Entertainment with 13,204,507 copies sold
3. SEVENTEEN from Pledis Entertainment with 8,116,706 copies sold
4. NCT 127 from SM Entertainment with 5,488,866 copies sold
5. NCT DREAM from SM Entertainment with 5,311,222 copies sold
READ: BTS, NCT 127, NCT DREAM: Here Are The Best Selling Albums On Gaon So Far
6. GOT7 with 4,022,133 copies sold
7. SUPER JUNIOR from SM Entertainment with 3,878,121 copies sold
8. Stray Kids from JYP Entertainment with 3,739,800 copies sold
9. Wanna One from Stone Music Entertainment with 3,624,584 copies sold
10. NCT from SM Entertainment with 3,536,522 copies sold
READ: Stray Kids' 'NOEASY' Is The Best-Selling Album Among 4th Gen K-Pop Groups In 2021 So Far
11. TXT from Big Hit Music (HYBE Labels) with 3,207,767 copies sold
12. MONSTA X from Starship Entertainment with 2,591,307 copies sold
13. ATEEZ from KQ Entertainment with 2,554,184 copies sold
14. SHINee from SM Entertainment with 2,548,086 copies sold
15. THE BOYZ from Cre.ker Entertainment with 1,900,330 copies sold
READ: ATEEZ To Perform In 12 Cities For Their 2022 World Tour, Check To See If Your City Is Included
16. TVXQ! from SM Entertainment with 1,709,583 copies sold
17. BIGBANG from YG Entertainment with 1,668,550 copies sold
18. INFINITE from Woollim Entertainment with 1,521,400 copies sold
19. ASTRO from Fantagio Entertainment with 1,470,223 copies sold
20. VIXX from Jellyfish Entertainment with 1,286,531 copies sold
READ: Lee Min Ho, Cha Eun Woo, Lee Jong Suk: Most Followed K-Drama Actors On Instagram
21. ENHYPEN from Belift Lab with 1,262,742 copies sold
22. B2ST from CUBE Entertainment with 1,119,184 copies sold
23. NU'EST from Pledis Entertainment with 1,103,761 copies sold
24. CNBLUE from FNC Entertainment with 1,084,424 copies sold
25. TREASURE from YG Entertainment with 1,083,538 copies sold
Congratulations to everyone who made it to the list!
READ: 2021 MAMA Recently Reveals Their Nominees! Did Your Favorite Artist/s Make The Cut?
© 2023 Korea Portal, All rights reserved. Do not reproduce without permission.