BTS, NCT 127, NCT DREAM: Here Are The Best Selling Albums On Gaon So Far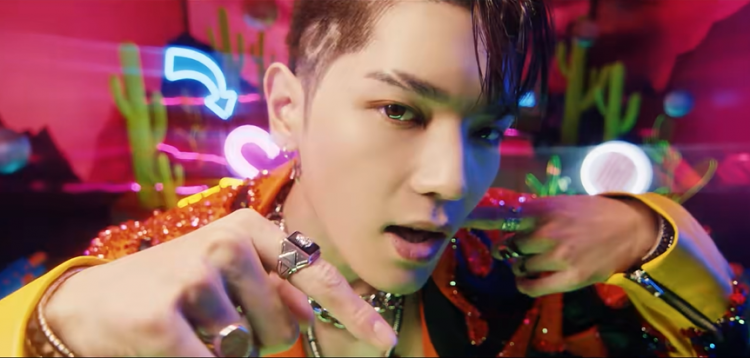 Less than two months left in 2021, we have compiled the best-selling K-Pop albums from January to October.
Topping the list is none other than BTS' "Butter," which sold over 2.92 million copies. Following the HYBE supergroup are two NCT subunits, NCT 127 and NCT DREAM. "Sticker" by NCT 127 is currently the second best-selling album with 2.39 million units sold, while NCT DREAM's "Hot Sauce" has a whopping 2.08 million sales so far.
Check out the top 30 best-selling albums on Gaon from January to October 2021 below.
#1 "Butter" by BTS with 2,926,756 copies
#2 "Sticker" by NCT 127with 2,391,193 copies
#3 "맛 (Hot Sauce)" by NCT DREAM with 2,081,267 copies
#4 "Attacca" by SEVENTEEN with 1,993,307 copies
#5 "Your Choice" by SEVENTEEN with 1,465,781 copies
READ: TWICE, BTS, SEVENTEEN: Best-Selling Korean Albums On Japan's Oricon Chart
#6 "DON'T FIGHT THE FEELING" by EXO with 1,334,682 copies
#7 "Hello Future" by NCT DREAM with 1,276,645 copies
#8 "NOEASY" by Stray Kids with 1,272,822 copies
#9 "DIMENSION : DILEMMA" by ENHYPEN with 1,139,099 copies
#10 "BE" by BTS with 1,017,970 copies
READ: 2021 MAMA Recently Reveals Their Nominees! Did Your Favorite Artist/s Make The Cut?
#11 "Bambi" by Baekhyun of EXO with 1,007,625 copies
#12 "혼돈의 장: FREEZE" by TXT with 850,365 copies
#13 "LALISA" by Lisa of BLACKPINK with 762,923 copies
#14 "BORDER : CARNIVAL" by ENHYPEN with 757,017 copies
#15 "ZERO : FEVER Part.3" by ATEEZ with 732,923 copies
READ: BTS, BLACKPINK, TWICE: K-Pop Royalties On Spotify For October
#16 "혼돈의 장: FIGHT OR ESCAPE" by TXT with 727,195 copies
#17 "Favorite" by NCT 127 with 656,736 copies
#18 "THRILL-ING" by THE BOYZ with 638,555 copies
#19 "-R-" by Rosé of BLACKPINk with 609,284 copies
#20 "Taste of Love" by TWICE with 557,389 copies
READ: Check Out The Best-Selling Female K-Pop Artists' Albums On Hanteo
#21 "Savage" by aespa with 519,618 copies
#22 "ZERO : FEVER Part.2" by ATEEZ with 514,498 copies
#23 "NCT RESONANCE Pt. 2" by NCT with 508,341 copies
#24 "CRAZY IN LOVE" by ITZY with 487,607 copies
#25 "The Renaissance" by SUPER JUNIOR with 480,163 copies
READ: ITZY Is The Most Followed 4th Gen GG On Instagram For October, See Top 3
#26 "LILAC" by IU with 393,007 copies
#27 "LOVE YOURSELF 轉 'Tear'" by BTS with 384,651 copies
#28 "공감" by D.O of EXO with 378,715 copies
#29 "All Yours" by ASTRO with 360,304 copies
#30 "Queendom" by Red Velvet with 360,070 copies
READ: Check Out The Most Viewed K-Pop MVs In 2021 So Far
Congratulations to everyone who made it to the list!
© 2022 Korea Portal, All rights reserved. Do not reproduce without permission.