Stray Kids' 'NOEASY' Is The Best-Selling Album Among 4th Gen K-Pop Groups In 2021 So Far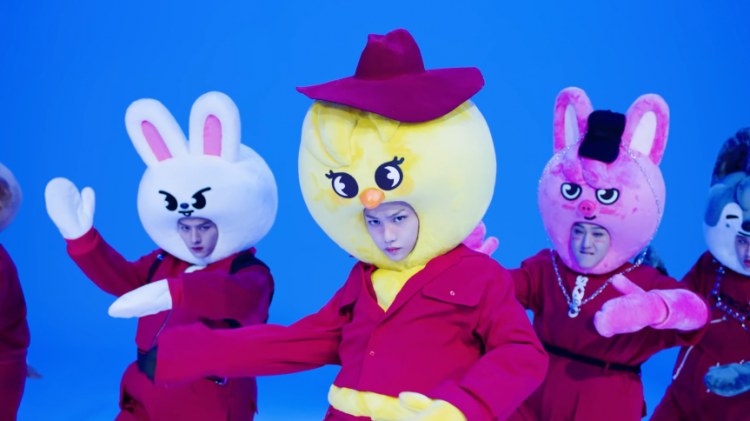 In this article, we listed the best-selling albums from 4th-generation K-Pop groups from January to October 2021.
As of the writing of this article, Stray Kids' "NOEASY" remains to be the best-selling album from a 4th-generation K-Pop group. The second studio album of the JYP Entertainment boy group sold over 1.27 million copies since its release.
Following at a close second is ENHYPEN's "DIMENSION: DILEMMA" with over 1.13 million units sold. Meanwhile, Tomorrow by Together's "혼돈의 장: FREEZE" is the third best-selling album from a 4th-generation K-Pop group this year.
Check out the full rankings below.
#1 "NOEASY" by Stray Kids with 1,272,822 copies
#2 "DIMENSION : DILEMMA" by ENHYPEN with 1,139,099 copies
#3 "혼돈의 장: FREEZE" by TXT with 850,365 copies
#4 "BORDER : CARNIVAL" by ENHYPEN with 757,017 copies
#5 "ZERO : FEVER Part.3" by ATEEZ with 732,923 copies
READ: Stray Kids K-Pop 4th Gen's 'Spotify Kings' For October, See Full Rankings
#6 "혼돈의 장: FIGHT OR ESCAPE" by TXT with 727,195 copies
#7 "Savage" by aespa with 519,618 copies
#8 "ZERO : FEVER Part.2" by ATEEZ with 514,498 copies
#9 "CRAZY IN LOVE" by ITZY with 487,607 copies
#10 "THE FIRST STEP : TREASURE EFFECT" by TREASURE with 350,986 copies
READ: BTS & TXT's Younger Sisters? HYBE Announces New Label 'ADOR' For Upcoming 2022 Girl Group!
#11 "GUESS WHO" by ITZY with 331,709 copies
#12 "I burn" by (G)I-DLE with 211,929 copies
#13 "HIDEOUT: BE OUR VOICE - SEASON 3" by CRAVITY with 176,299 copies
#14 "THE AWAKENING: WRITTEN IN THE STARS" by CRAVITY with 164,157 copies
#15 "BORDER : DAY ONE" by ENHYPEN with 160,074 copies
READ: BLACKPINK Jisoo, (G)I-DLE's Soojin: Fans Choose The 'Queen Of K-Pop'
#16 "STEREOTYPE" by STAYC 149,066 copies
#17 "[&]" by LOONA with 132,193 copies
#18 "minisode1 : Blue Hour" by TXT with 125,979 copies
#19 "DEVIL" by ONEUS with 120,606 copies
#20 "IN生" by Stray Kids with 110,156 copies
READ: Check Out The Best-Selling Female K-Pop Artists' Albums On Hanteo
#21 "'OK' Prologue : Be OK" by CIX with 103,885 copies
#22 "BINARY CODE" by ONEUS with 103,240 copies
#23 "MO' COMPLETE" by AB6IX with 101,604 copies
#24 "GO生" by Stray Kids with 98,833 copies
#25 "MO' COMPLETE : HAVE A DREAM" by AB6IX with 93,446 copies
READ: 2021 MAMA Recently Reveals Their Nominees! Did Your Favorite Artist/s Make The Cut?
Congratulations to everyone who made it to the list!
© 2022 Korea Portal, All rights reserved. Do not reproduce without permission.