BTS Jin Remarks That K-Pop Idols Who Debut These Days Are Simply Too Young!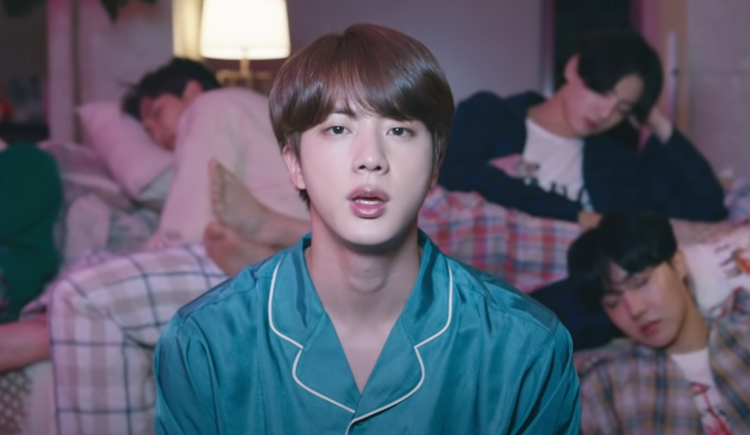 BTS's Jin recently responded to an ARMY on Weverse regarding the fan's dream of being a part of the K-Pop industry.
As per the fan, she has been auditioning for multiple K-Pop companies but has not gotten any positive results as the agencies tell her that it is already too late due to her age. Notably, the fan was born in 2003, which means she is only 17 or 18 years old.
In recent times, K-pop idols have been debuting at a younger age. Examples of these are Weeekly's Zoa, LIGHTSUM's Jian, ITZY's Yuna, TRI.BE's Mire, and many more. These idols are 15 and 17 years old or were between these ages during their debut.
BTS Jin's reply to the comment noted that he believes that K-pop idols these days debut at an immensely young age.
"I got in at 20 years old. But I think that kids these days do start too young," BTS Jin remarked.
Following this, a post on Reddit has gone viral as fans on the forum talked about the struggle younger K-pop idols have due to debuting at a young age.
The struggles of these K-pop idols are the lack of real-world experience, the chance of being exploited, and missing out on their childhood.
Notably, P Nation was previously under fire due to the ages of the members of their upcoming boy group. Among the boys is Kiko, who was born in 2009.
Regardless of the reason why agencies seem to debut K-pop idols at a younger age nowadays, netizens and fans seem to all believe the age range in terms of debuting as a K-pop idol should be higher than what it is at present.
It is important to follow one's dreams, but not to the extent where one has to give up their childhood.
© 2023 Korea Portal, All rights reserved. Do not reproduce without permission.
Tags:
kwave
,
kwave news
,
kwave updates
,
Kpop
,
kpop news
,
Kpop updates
,
HYBE
,
HYBE artists
,
HYBE BTS
,
HYBE Labels
,
HYBE Labels artists
,
HYBE Labels BTS
,
BTS
,
bts news
,
BTS Updates
,
BTS weverse
,
Weverse
,
BTS Jin
,
BTS Jin news
,
BTS Jin updates
,
Jin
,
Jin news
,
Jin updates
,
Reddit
,
kpop idols
,
kpop artists
,
Weeekly
,
Weeekly Zoa
,
Zoa
,
LIGHTSUM
,
LIGHTSUM Jian
,
Jian
,
ITZY
,
ITZY Yuna
,
Yuna
,
TRI.BE
,
TRI.BE Mire
,
Mire
,
P NATION