Former IZ*ONE Member Nako Opens Up On Physical Endeavors Faced As A K-Pop Idol!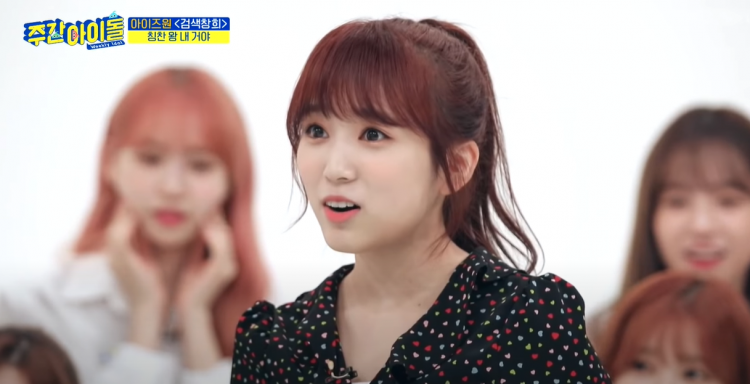 Yabuki Nako, an HKT48 member and also a former member of IZ*ONE, and has recently opened up regarding her endeavors with body image in an interview, to the sadness of her fans.
Notably, Jang Wonyoung and An Yujin, the two youngest members of IZ*ONE, have always been known for being amazingly tall. Wonyoung and Yujin, only 17 years old and 18 years old respectively as of writing this article, are both approximately 171cm or 5'7" tall.
The other members of IZ*ONE were a lot shorter, more specifically Nako. When Nako joined the K-pop girl group, her official height was 149cm or 4'11". This means that Nako is approximately 20cm or 8 inches shorter than Wonyoung and Yujin.
Furthermore, Nako was considered the shortest female K-Pop idol prior to the disbandment of IZ*ONE. It did not help that Nako was also 14cm or 5.5 inches shorter than the average South Korean woman.
But although Nako is somewhat petite, WIZ*ONEs, the fandom name of IZ*ONE, did not mind her height at all. The problem was with Nako herself as her height did not make her feel confident at all.
"I was worried about my short stature, there weren't many Korean idol groups who were short," Nako expressed.
Nako went on to reveal that due to her height, she was worried that she would affect the IZ*ONE's 'image' while dancing. The former IZ*ONE member explained, "To be honest, I was always worried about what to do."
Thankfully though, Nako had the support of other fellow IZ*ONE members as she noted, "The Korean members said, 'I never notice your height when you're dancing.'"
They also complimented Nako by saying things like, 'You're so cute, even when you're just breathing,' and 'I'm grateful to have you here'.
"I've never forgotten that. It made me feel more confident," Nako revealed.
Although her height was small, her heart was all in on becoming a successful K-pop star with IZ*ONE, and she was able to achieve this.
© 2023 Korea Portal, All rights reserved. Do not reproduce without permission.
Tags:
kwave
,
kwave news
,
kwave updates
,
Kpop
,
kpop news
,
Kpop updates
,
IZ*ONE
,
IZ*ONE news
,
IZ*ONE updates
,
for IZ*ONE members
,
IZ*ONE members
,
IZ*ONE Nako
,
IZ*ONE Nako news
,
IZ*ONE Nako updates
,
IZ*ONE Yabuki Nako
,
IZ*ONE Yabuki Nako news
,
IZ*ONE Yabuki Nako updates
,
Yabuki Nako
,
Yabuki Nako news
,
Yabuki Nako updates
,
Nako
,
Nako news
,
Nako updates
,
HKT48
,
HKT48 Nako
,
HKT48 Yabuki Nako