GFRIEND Back Together? Eunha, SinB, & Umji To Re-Debut As A 3 Member Girl Group!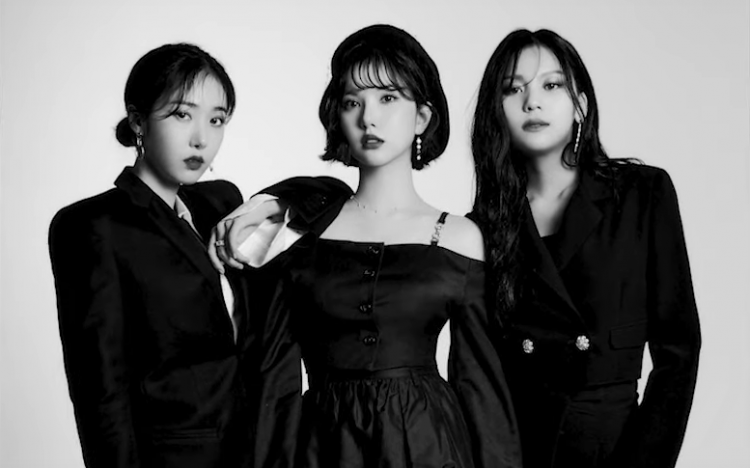 BUDDYs elated as former GFRIEND members, Eunha, SinB, and Umji are slated to re-debut as a new three-member girl group under the label Big Planet Made.
As per a press release by Big Planet Made with Tenasia, SinB, Eunha, and Umji have all signed with the agency and the former GFRIEND members are gearing up to re-debut as a trio. Additionally, Big Planet Made released Eunha, SinB, and Umji's first profile photo as a group.
Right after the announcement, Umji took to her Instagram, uploading her personal profile photo alongside the amazing announcement. The former GFRIEND members expressed:
"Hello, this is Umji. I am writing this after thinking about it for a long time to tell you some good news. In the future, Eunha, SinB, and I will be working together as a trio under BPM Entertainment, a new agency. Of course, there were various concerns we had, but now that things have been set in stone and organized, I am looking forward to our new activities. We are ready to be busy and have fun working, and we will do our best. Please look forward to it."
Following Umji, Eunha also went on her Instagram and uploaded her personal profile photo with the announcement:
"Hello! This is Eunha.
A lot of time has gone by. I'm sorry and also grateful to the fans who waited a long time. Alongside SinB and Umji, I'm making a new start under BPM Entertainment! Thank you all for your constant support and love, and I want to repay you with good songs and good performances. Please watch over us." Eunha announced on Instagram.
Finally, SinB also shared her personal profile photo and shared both her nerves and excitement for the future. SinB uploaded an update on her Instagram page, noting:
"Hello, this is SinB.
After a long period of contemplation, I have decided to mark my new chapter of my life with BPM Entertainment with Eunha and Umji. I'm sure you were all waiting for a long time, so thank you so much for believing in me and waiting. I'm both excited and nervous right now, going to a new agency and starting fresh, but I will try to show you all good music and various activities in the future. Please show us your support and look forward to it!"
Big Planet Made has not yet announced the name of Eunha, SinB, and Umji's new girl group nor have they dropped the date for the trio's re-debut, so stay tuned for more news and updates!
© 2023 Korea Portal, All rights reserved. Do not reproduce without permission.
Tags:
kwave
,
kwave news
,
kwave updates
,
Kpop
,
kpop news
,
Kpop updates
,
Big Planet Made
,
Big Planet Made news
,
Big Planet Made updates
,
Big Planet Made artists
,
Big Planet Made Eunha
,
Big Planet Made SinB
,
Big Planet Made Umji
,
GFriend
,
GFriend Eunha
,
Gfriend sinb
,
GFriend Umji
,
Eunha
,
Eunha news
,
Eunha updates
,
SinB
,
SinB news
,
SinB updates
,
Umji
,
Umji news
,
Umji updates