Teaser Photo For BLACKPINK Jisoo & Jung Hae-In's 'Snowdrop' Getting Hate! Find Out Why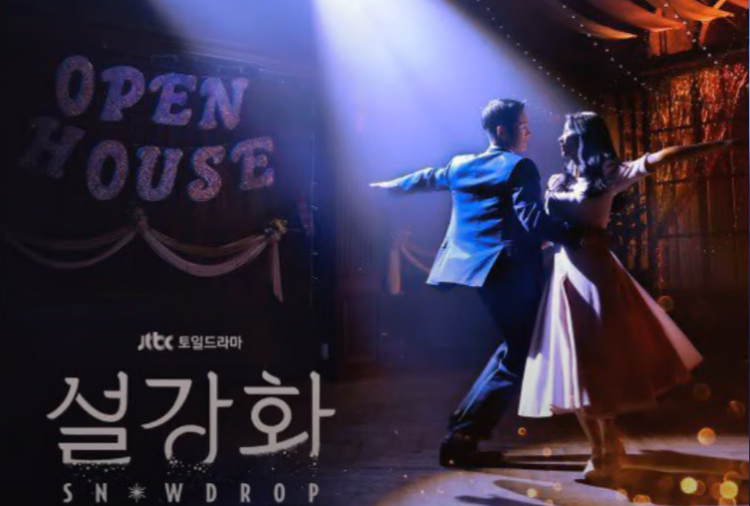 Are fans really excited to see "Snowdrop"? Hateful comments towards the upcoming drama's recent teaser photo say otherwise.
JTBC's "Snowdrop" is slated to release in December of this year and as the premiere of "Snowdrop" is fast approaching, the production team of the upcoming show released a new teaser photo to make possible viewers even more hyped of the JTBC K-Drama.
When BLACKPINK's Jisoo was previously announced to have her first lead in her career as the lead of the show, BLINKs (the fandom name of BLACKPINK) and netizens were already excited for JTBC's "Snowdrop."
Beside BLACKPINK's Jisoo is none other than Jung Hae In, one of South Korea's most popular rising actors. This, in turn, made fans even more excited for "Snowdrop." As JTBC's upcoming drama has two amazing lead actors, it is already set up to garner a lot of success.
Adding to this, "Snowdrop" has been confirmed to have a director and screenwriter from the "SKY Castle" series.
"Snowdrop" is set in 1987 in the pro-democracy movement in South Korea, and that era had mass protests that ultimately forced South Korea to end the authoritarian rule, making the plot of the series pretty controversial.
Aside from early fears of cancellation and other scandals, fans and potential viewers are still looking forward to the JTBC drama.
Grabbing the opportunity and riding the popularity wave, a new official poster was recently released. But unfortunately, netizens and potential viewers did not give it as much affection as the show's production team hoped.
The new "Snowdrop" teaser photo had Jung Hae In wearing a suit and BLACKPINK's Jisoo rocking a gorgeous dress. The two "Snowdrop" leads were also seen dancing in a dreamy place.
As per the comments of netizens, the teaser photo of "Snowdrop" looked 'crappy'. More comments compare the poster to the popular film "La La Land."
What do you think of the new "Snowdrop" teaser?
© 2022 Korea Portal, All rights reserved. Do not reproduce without permission.
Tags:
kwave
,
kwave news
,
kwave updates
,
Kdrama
,
kdrama news
,
kdrama updates
,
JTBC
,
JTBC News
,
JTBC Updates
,
JTBC drama
,
JTBC shows
,
JTBC series
,
JTBC programs
,
JTBC snowdrop
,
JTBC Snowdrop news
,
JTBC Snowdrop updates
,
Snowdrop
,
Snowdrop news
,
Snowdrop updates
,
YG
,
YG News
,
YG updates
,
YG artists
,
YG Entertainment
,
YG Entertainment news
,
YG Entertainment updates
,
YG Entertainment artists
,
YG Entertainment Jisoo
,
YG Entertainment BLACKPINK
,
YG Entertainment BLACKPINK Jisoo
,
BLACKPINK
,
Blackpink news
,
Blackpink updates
,
blackpink jisoo
,
BLACKPINK Jisoo news
,
BLACKPINK Jisoo updates
,
Snowdrop BLACKPINK Jisoo
,
BLACKPINK Jisoo Snowdrop
,
Jisoo
,
Jisoo news
,
Jisoo updates
,
Jisoo Snowdrop
,
Snowdrop Jisoo
,
Jung Hae In
,
Jung Hae In news
,
Jung Hae In updates
,
Jung Hae In Snowdrop
,
Snowdrop Jung Hae in
,
Jung Hae in and Jisoo
,
Jisoo and Jung Hae in
,
Jung Hae In