Netizens Lose Their Minds As JTBC Drops 'Snowdrop' Trailer Including BLACKPINK's Jisoo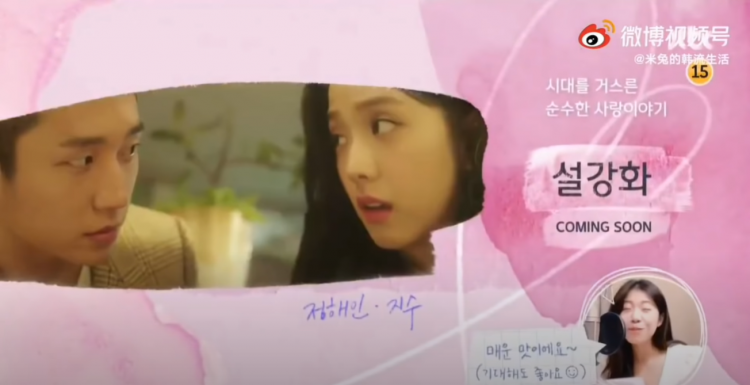 Previously in March, netizens were strongly keen on canceling JTBC's upcoming drama entitled "Snowdrop" which stars BLACKPINK's Jisoo and Jung Hae In. The reason for this request? The Democratic Movement that has transpired during the revolution is a highly sensitive issue for South Koreans.
According to the statement of the fan union that requests for the cancellation of JTBC's "Snowdrop," the plot of the drama reminds a "painful part of history whereby many student activists were accused as spies and received unfair torture and died."
Moreover, they claim the set-up of the male lead as a North Korean spy disguised as a student can show romanticization to spies. Due to these reasons, and many more, a huge following of netizens went on to demand JTBC to cancel "Snowdrop" and give an explanation.
But in May, the final verdict of whether or not "Snowdrop" would be canceled was released and the verdict from the Blue House gives "Snowdrop" the go sign to continue production and proceed as planned.
But although this is the case, JTBC's "Snowdrop" will be closely monitored by the regulation committee, and should there be any form of historical distortion, it will be dealt with accordingly.
Ahead of this, JTBC has released a teaser for "Snowdrop" and fans were now able to have their first glance at BLACKPINK Jisoo's highly-awaited debut in acting. In the short teaser, it was shown that BLACKPINK's Jisoo and Jung Hae In have energetic chemistry.
JTBC's short trailer for "Snowdrop" has fans extremely excited even more so with "SNOWDROP COMING SOON" going on to trending at number 2 on Twitter's worldwide trends, as of writing this article.
"Snowdrop" will be BLACKPINK Jisoo's acting debut as the lead and BLINKs alongside her personal fans and netizens are extremely excited to see what she has to offer alongside Jung Hae In.
© 2023 Korea Portal, All rights reserved. Do not reproduce without permission.
Tags:
kwave
,
kwave news
,
kwave updates
,
Kpop
,
kpop news
,
Kpop updates
,
Kdrama
,
kdrama news
,
kdrama updates
,
JTBC
,
JTBC News
,
JTBC Updates
,
JTBC snowdrop
,
Snowdrop JTBC
,
Snowdrop
,
Snowdrop news
,
Snowdrop updates
,
BLACKPINK
,
Blackpink news
,
Blackpink updates
,
YG
,
YG Entertainment
,
YG Entertainment artists
,
YG artists
,
YG Entertainment news
,
YG Entertainment updates
,
YG Entertainment BLACKPINK
,
YG Entertainment BLACKPINK Jisoo
,
blackpink jisoo
,
BLACKPINK Jisoo news
,
BLACKPINK Jisoo updates
,
BLACKPINK Jisoo acting
,
BLACKPINK Jisoo acting debut
,
Jisoo
,
Jisoo news
,
Jisoo updates
,
Jisoo acting
,
Jisoo acting debut
,
Jung Hae In
,
Jung Hae In news
,
Jung Hae In updates
,
FNC
,
FNC artists
,
FNC Entertainment
,
FNC Entertainment artists
,
FNC Entertainment news
,
FNC Entertainment updates
,
FNC Entertainment Jung Hae In