Did JTBC's Statement Add More Fuel To The Calls For The Cancellation Of 'Snowdrop'?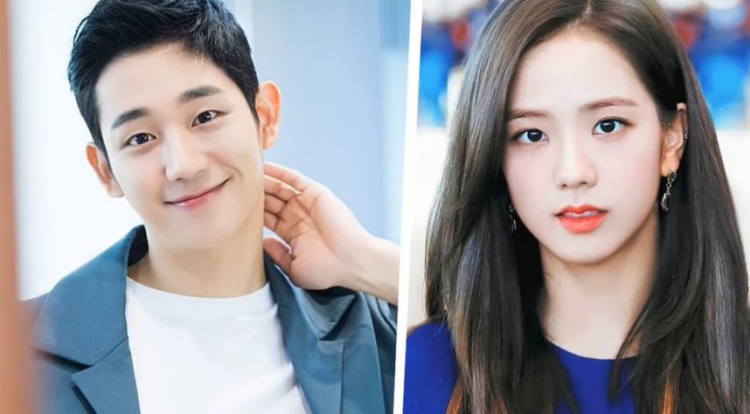 With the recent public uproar against Korean dramas, which allegedly distorts historical facts, the upcoming JTBC drama "Snowdrop," which stars BLACKPINK Jisoo and actor Jung Hae In faces the same backlash months before its official release.
Netizens accuse "Snowdrop" for its plot that touches the Democratic Movement as well as the romanticization of North Korean spies.
Because of the growing concerns with regards to the plot of "Snowdrop," JTBC stepped forward and released an official statement regarding the issue at hand. The broadcasting network addressed the concerns through its official Twitter account.
JTBC가 드라마 '설강화'와 관련된 논란에 대한 입장을 밝힙니다. pic.twitter.com/9prpTGoHfm

- @jtbclove (@jtbclove) March 26, 2021
In their statement, JTBC asked the general public to refrain from criticizing the drama that is yet to be released.
According to the network, "'Snowdrop' is not a show that romanticizes or embraces the spies during the South Korean Democratic Movement."
Furthermore, JTBC explained that "Snowdrop" is a "satirical black comedy about the presidential elections, taking place in the 1980s during a military regime." In addition, the network explained that it is a "melodrama about the sacrifices of the young men and women during this time."
The network claims that the wave of criticisms that "Snowdrop" is currently receiving is based on speculations that were derived from incomplete portions and synopsis which has been interpreted out of context.
"The accusations about the plot portraying 'North Korean spies as the ones leading the Democratic Movement,' 'the character being based on a real person who led the student movement,' and 'the show embracing and romanticizing authoritarianism' are all different from the actual plot of 'Snowdrop.' These opinions are far from what the production actually has planned," JTBC stated.
JTBC ended their official stand by reiterating that the allegations surrounding the drama are "not aligned with the production's plans" and asking everyone to "refrain from making any more reckless criticism about a show that has yet to be released."
The announcement from JTBC, however, received further backlash after not addressing in detail the real issue and for not providing a clear statement explaining the problematic plot.
Because of this, the fan union for "Snowdrop" has since requested for an "explanation that includes a professional opinion from experts in the democratic movements, and not only opinions from the internal production team." The fan union is also planning to hold truck protests.
© 2023 Korea Portal, All rights reserved. Do not reproduce without permission.