'Snowdrop' Actor Jung Hae In Offered To Star In Director Takashi Miike's Upcoming Drama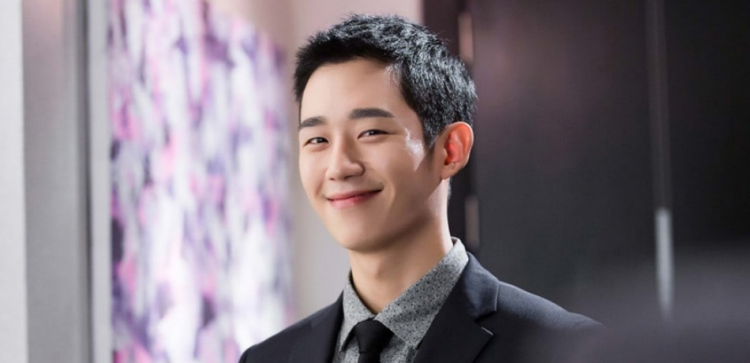 Jung Hae In is one of the most sought-after actors of today.
The 33-year-old is reportedly gearing to take on the main role in an upcoming drama by famous Japanese director Takashi Miike.
"Jung Hae In will be the protagonist of the new drama 'Connect' to be directed by Takashi Miike in Korea," an industry insider revealed.
In response to the reports, Jung Hae In's agency FNC Entertainment confirmed that the actor has received the offer to star in the upcoming drama.
"Jung Hae In received an offer to appear in 'Connect' directed by Takashi Miike and is currently reviewing it,' FNC Entertainment stated.
According to reports, "Connect" will depict the mysterious story of a man who has lost a part of his body after it was stolen from him by organ hunters and his peculiar connection to the person who has received his organ in a transplant.
Aside from a short description of the plot, nothing is yet to be confirmed about the drama "Connect."
Meanwhile, Jung Hae In recently gained positive reviews for his acting after appearing on Netflix's original series "D.P." where he played the role of Ahn Joon Ho.
The "Something in the Rain" actor is also set to star alongside BLACKPINK's Jisoo for the highly-anticipated drama "Snowdrop." Jung Hae In and Jisoo's drama "Snowdrop" is slated to premiere within the last quarter of this year.
Jung Hae In got his first main role for a drama in 2014 when he played as Ahn Min Seo for "The Three Musketeers." However, he gained attention after he starred alongside Lee Jong Suk and Bae Suzy for the 2017 K-drama "While You Were Sleeping." Since then he starred in a variety of dramas including "Prison Playbook," "Something in the Rain," "One Spring Night," and "A Piece of Your Mind."
Are you excited about Jung Hae In's upcoming drama? Stay tuned for more updates!
© 2023 Korea Portal, All rights reserved. Do not reproduce without permission.