Here's Everything You Need To Know On Disney Plus' Hawkeye Series!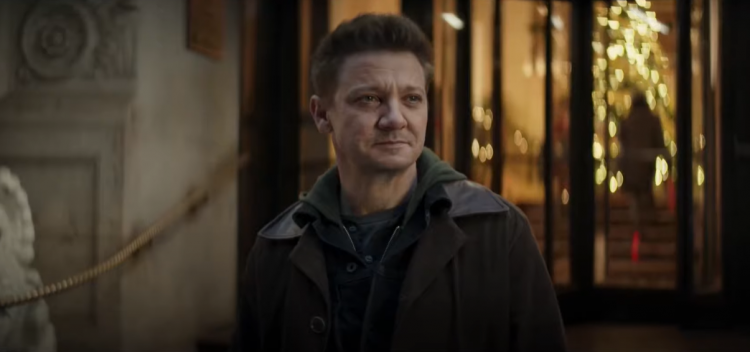 One of the most underrated members of the Avengers, Hawkeye is finally gearing up to enter the spotlight in his very own upcoming series!
The first trailer for Hawkeye's Disney Plus show made waves online as it was released yesterday on the 13th of September, as of writing this article. In the trailer, it seems that Clint Barton has retired, but it seems as though he finds himself entangled with another problem.
Alongside Jeremy Renner, who plays Clint Barton aka Hawkeye, is Hailee Steinfeld, who is playing Kate Bishop. Steinfeld's upcoming character is confident, noting herself to be the world's greatest archer.
It was also seen that Bishop took up the mantle of Ronin, Clint's previous persona in "Avengers: Endgame." Notably, it was seen that Disney and Marvel had set their upcoming Hawkeye series with a Christmas tone.
Aside from this, the trailer gives off a somewhat comedic vibe towards how Disney and Marvel want to approach their Hawkeye series. Moreover, the antagonist of the Hawkeye show was also not yet specified in the trailer as the unnamed goons seemed to be the only villains shown so far.
But upcoming trailers might further clarify things for the show, more especially as Florence Pugh's Yelena Belova might be the main bad guy.
Fans also saw that Jeremy Renner's Clint Barton was wearing hearing aids, something that is aligned to the comic book version of Hawkeye. This might be connected to a hero that is going to appear on the show; Echo, who is a deaf superhero.
The trailer truly got the attention of viewers as it did not reveal too much of the plot yet it was interesting enough to keep viewers hooked.
Hawkeye is slated to start streaming weekly on Disney Plus on the 24th of November!
Stay tuned for more updates on Marvel Cinematic series and movies!
© 2023 Korea Portal, All rights reserved. Do not reproduce without permission.
Tags:
US
,
US news
,
US updates
,
US Entertainment
,
Marvel
,
Marvel News
,
Marvel updates
,
Marvel series
,
Marvel Cinematic Universe
,
Marvel Cinematic Universe news
,
Marvel Cinematic Universe updates
,
Marvel Cinematic Universe sesries
,
Disney
,
Disney news
,
disney updates
,
Disney+ series
,
disney plus
,
Disney Plus news
,
Disney Plus updates
,
Disney Plus series
,
Disney Plus Hawkeye
,
Marvel Hawkeye
,
Marvel Cinematic Universe Hawkeye
,
Hawkeye
,
Hawkeye news
,
Hawkeye updates
,
Hawkeye series
,
Hawkeye show
,
Jeremy Renner
,
Jeremy Renner news
,
Jeremy Renner updates
,
hailee steinfeld
,
Hailee Steinfeld news
,
Hailee Steinfeld updates