Russo Brothers Leaving Marvel Studios? Implications Due To The Scarlett Johansson Lawsuit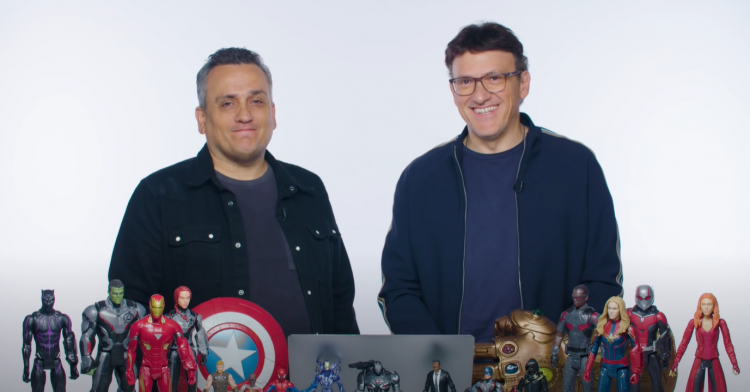 Scarlett Johansson has reportedly filed a lawsuit against Disney, alleging that Disney has breached her contract by releasing "Black Widow" on Disney's streaming service, Disney+.
Notably, "Black Widow" dropped both in theaters and on Disney+, and thus, the lawsuit noted that Disney broke the agreement made between Scarlett Johansson and the company. As per reports, the lawsuit stated that Scarlett Johansson agreed that her salary for the movie would be mostly on the money garnered from the movie's box office take.
Beyond this, it seems as though that, due to the lawsuit, Marvel might lose big names under the studios' belt. As per recent reports, it was noted that the Scarlett Johansson lawsuit has placed negotiations between Joe and Anthony Russo and Disney at a pause.
This means that the Russo brothers might no longer want to direct another movie under the Marvel Cinematic Universe. Moreover, the Scarlett Johansson lawsuit might be the leading cause of the uncertainty about how the Russo brothers impasse with Disney.
Not long ago, the Russo brothers shared that they planned to take a break from the Marvel Cinematic Universe to focus on other things. But last year in 2020, the Russo brothers shared in an interview that they are interested in the idea of adapting the popular Marvel storyline, "Secret Wars."
Furthermore, in a Reddit AMA in 2019, Anthony Russo also said that he and his brother would love to direct a movie about Marvel's Wolverine. Due to the acquisition of 20th Century Fox, this might soon become a reality.
As of writing this article, no other updates have been released regarding the negotiations between the Russo brothers and Disney.
One thing is for sure though, fans of Marvel are longing for Wolverine to make his appearance on the big screen.
Stay tuned for updates and details regarding Disney and Marvel Studios.
© 2023 Korea Portal, All rights reserved. Do not reproduce without permission.
Tags:
US
,
US news
,
US updates
,
US Entertainment
,
Marvel
,
Marvel News
,
Marvel updates
,
Marvel Cinematic Universe
,
Marvel Cinematic Universe news
,
Marvel Cinematic Universe updates
,
Disney
,
Disney news
,
disney updates
,
Russo brothers
,
Russo brothers news
,
Russo brothers updates
,
Anthony Russo
,
Joseph Russo
,
black widow
,
Scarlett Johansson news
,
mcu
,
MCU news
,
MCU updates