'Black Widow' Star, Florence Pugh, Set To Make MCU Return Very Soon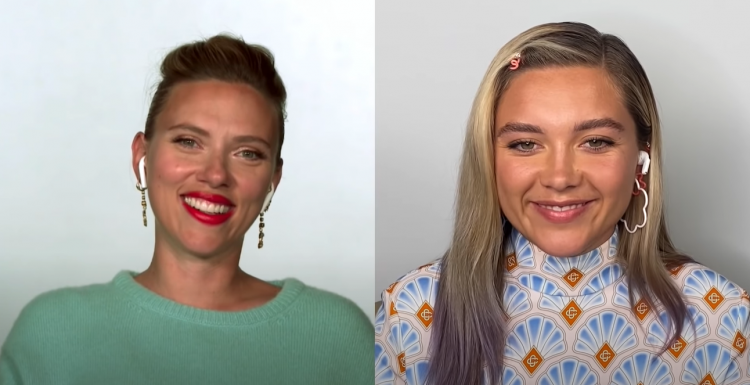 Warning! Spoilers ahead for the "Black Widow" film.
"Black Widow" star, Florence Pugh, recently announced her shock as she found out that she would be making her return in the Marvel Cinematic Universe pretty soon.
Yelena Belova, the character played by Florence Pugh, was slated to come back in the MCU incredibly quickly, prior to the release of "Black Widow." "Black Widow" is the first film under the 4th phase of the MCU and with it comes the possible new holder of the "Black Widow" mantle.
MCU's "Black Widow" is known to be a proper send-off to Natasha Romanoff, played by Scarlett Johansson since the beginning of the MCU. Previously in "Avengers: Endgame," Natasha sacrificed herself, thus ending her run in the MCU.
At the end of the "Black Widow" film, the end-credit scene showed Yelena paying homage to Natasha by cleaning Natasha's grave. The tender scene was then 'ruined' by a character named Contessa Valentina Allegra de la Fontaine, played by Julia Louis-Dreyfus.
Valentina brings Yelena a photo of Hawkeye, aka Clint Barton, who is played by Jeremy Renner). As per Valentina, Clint was the person responsible for Natasha's death, also dubbing the character Yelena's 'new target'.
Although Natasha and Clint have always had a friendly connection, this was not known to Yelena at the time of the movie, thus setting up a plot for the coming "Hawkeye" series.
This end-credit scene, although a proper goodbye to Natasha, was placed to open up the possibility of Yelena's future in the MCU.
Notably, the "Hawkeye" series has not yet been given an official release date. But Marvel has hoped for a release this year, the latest being in 2022.
Essentially, Florence Pugh's Yelena will further her story in the coming "Hawkeye" series.
This made fans happy as Florence Pugh's Yelena was one of the best, if not the best, characters in the "Black Widow" movie, as per fans.
© 2023 Korea Portal, All rights reserved. Do not reproduce without permission.
Tags:
US
,
US news
,
US updates
,
US Entertainment
,
Marvel
,
Marvel News
,
Marvel updates
,
Marvel Cinematic Universe
,
Marvel Cinematic Universe news
,
Marvel Cinematic Universe updates
,
black widow
,
Black Widow Movie
,
Black Widow film
,
Black Widow Florence Pugh
,
Florence Pugh Black Widow
,
Florence Pugh
,
Florence Pugh news
,
Florence Pugh updates
,
Hawkeye
,
Hawkeye news
,
Hawkeye updates
,
Hawkeye series