BLACKPINK's Lisa & GOT7's BamBam Dating? Cryptic 'LALISA' Lyrics Might Be Hinting Something Special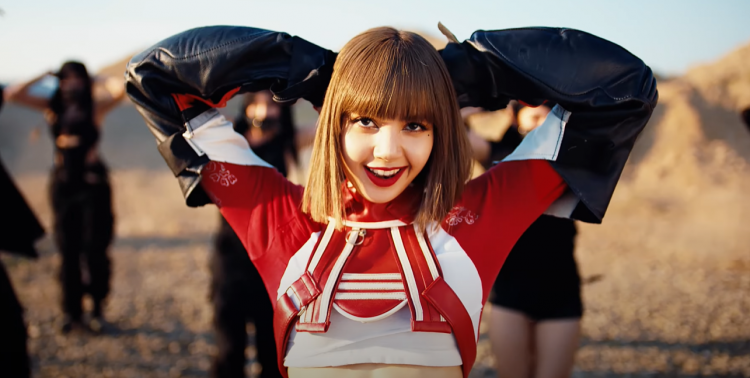 It is known that GOT7's BamBam and BLACKPINK's Lisa are extremely close. The two Thai K-pop stars both had the same dreams and both went to Korea to train (and eventually succeed) to be K-pop idols.
But what if BamBam and Lisa are more than just friends?
Previously, BamBam was featured on "SBS Power FM's podcast Park Sohyun's Love Game," and the GOT7 member talked about why he calls Lisa 'noona' and showing how close he and Lisa actually are.
In the interview, GOT7's BamBam was asked about the support he has received from his album, "riBBon," most notably from BLACKPINK's very own Lisa. GOT7's BamBam shared that BLACKPINK's Lisa actually heard one of the tracks from his album prior to releasing it.
GOT7's BamBam revealed, "I let Lisa listen to one of the songs before I release it. She said it had an addictive factor. I sent her the highlight medley, and she said she likes 'Pandora.'"
This means that BLACKPINK's Lisa was actually the first person to ever hear a song from BamBam's previous album, aside from the people involved in its creation. This is truly sweet but this is something close friends normally do. Giving support to a friend is in no way a romantic gesture.
But perhaps there is more than meets the eye. Just recently, BLACKPINK's Lisa made her solo debut with "LALISA" and fans just loved it. But aside from garnering acclaim and breaking records, there might be a double entendre hidden in the song itself.
Notably, there is a certain lyric line in BLACKPINK Lisa's "LALISA" that might be either a really touching gesture towards a friend or something more special.
During a part of the song, there is a certain line that obviously refers to GOT7's BamBam which goes like:
"Promise there's nothing scarier
Than me if anybody coming gunnin' for my man
Gonna catch a case
Gun up in my hand
Bam bam bam
Hit after hit though
Rocks in my wrist so I call em the Flintstones"
Notably, BamBam's nickname came from Bamm-Bamm Rubble, a character from the cartoon The Flintstones, which BamBam's grandmother enjoyed. Thus, obviously shouting out BamBam in her new song.
But the interesting line comes earlier when Lisa raps: "Promise there's nothing scarier, Than me if anybody coming gunnin' for my man." This could either just be simple lyrics or BLACKPINK's Lisa calling BamBam her man.
Regardless, the two Thai idols have been childhood friends for a long time now and most likely the lyrics could just be a clever way to continue the rap line. But who knows? Maybe there is something more to it.
© 2023 Korea Portal, All rights reserved. Do not reproduce without permission.
Tags:
kwave
,
kwave news
,
kwave updates
,
Kpop
,
kpop news
,
Kpop updates
,
YG
,
YG artists
,
YG Entertainment
,
YG Entertainment artists
,
YG Entertainment news
,
YG Entertainment updates
,
YG Entertainment update
,
YG Entertainment BLACKPINK
,
YG Entertainment BLACKPINK Lisa
,
BLACKPINK
,
Blackpink news
,
Blackpink updates
,
blackpink lisa
,
BLACKPINK Lisa news
,
BLACKPINK Lisa updates
,
BLACKPINK Lisa Solo
,
BLACKPINK Lisa debut
,
BLACKPINK Lisa Solo Debut
,
BLACKPINK Lisa LALISA
,
Lisa
,
Lisa news
,
Lisa updates
,
Lisa solo
,
Lisa debut
,
Lisa solo debut
,
Lisa Lalisa
,
Lalisa
,
GOT7
,
GOT7 News
,
GOT7 UPdates
,
got7 bambam
,
GOT7 BamBam news
,
GOT7 BamBam updates
,
bambam
,
bambam news
,
bambam updates