Thai Host Disrespects GOT7's BamBam & 2PM's Nickhun, Stating They Aren't On BLACKPINK Lisa's Level!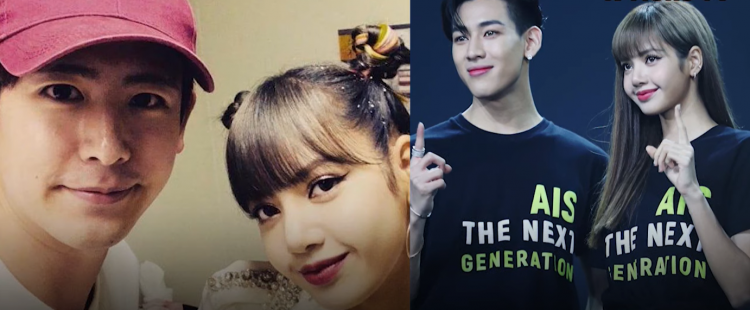 In the K-pop entertainment industry, idols who usually come from the same country have a close bond that cannot be broken, giving each other support when needed.
But it seems as though some people can't help but give inappropriate comments such as comparisons and more. Moddam Kachapa, a Thai host, has started garnering hate for the comments he made regarding the solo debut of BLACKPINK's Lisa with "LALISA."
In Moddam Kachapa's comments though, he did not just compliment Lisa, but he also put down and invalidated Thai Idols GOT7's BamBam and 2PM's Nichkhun.
During the "Chae Show" that airs on the network GMM 25, Moddam Kachapa talked about Lisa's solo debut with "LALISA." Not long after though, he started to discredit and maybe even insult other Thai idols, which obviously made fans upset.
"[...] never seen a [Thai] superstar go this far," Moddam Kachapa noted, among other things.
A Twitter user who posted the video of Moddam Kachapa's inappropriate comments did research and also found a previous moment where the host had made a similarly inappropriate comparison towards the idols.
Not long after the issue went viral, Ahgases (the fandom name of GOT7), Hottest (the fandom name of 2PM), and K-pop fans from other fandoms showed their disdain towards the host, making the hashtag #แบนมดดํา (which translates to #BanModdam) trend online.
Around 1.2 million tweets surged through Twitter. Moreover, 'BamBam' also started trending, having over 550k tweets. Hashtags such as "#ApologizeToBamBam" and "#RespectBamBam" also started picking up steam.
Fans then chose the high ground, flexing the friendship of BLACKPINK's Lisa, GOT7's BamBam, and 2PM's Nickhun.
Following this, after seeing the uproar from fans, Moddam Kachapa posted an apology on his personal Instagram. But it seems as though netizens did not accept the host's apology.
The "Chae Show" has gone on to re-uploaded Moddam Kachapa's apology, but fans are calling out more action towards the matter.
Stay tuned for more updates on the hot topic.
© 2023 Korea Portal, All rights reserved. Do not reproduce without permission.
Tags:
kwave
,
kwave news
,
kwave updates
,
Kpop
,
kpop news
,
Kpop updates
,
YG
,
YG artists
,
YG Entertainment
,
YG Entertainment artists
,
YG Entertainment news
,
YG Entertainment updates
,
YG Entertainment update
,
YG Entertainment BLACKPINK
,
YG Entertainment BLACKPINK Lisa
,
BLACKPINK
,
Blackpink news
,
Blackpink updates
,
blackpink lisa
,
BLACKPINK Lisa news
,
BLACKPINK Lisa updates
,
BLACKPINK Lisa Solo
,
BLACKPINK Lisa debut
,
BLACKPINK Lisa Solo Debut
,
BLACKPINK Lisa LALISA
,
Lisa
,
Lisa news
,
Lisa updates
,
Lisa solo
,
Lisa debut
,
Lisa solo debut
,
Lisa Lalisa
,
Lalisa
,
JYP
,
JYP artists
,
JYP Entertainment
,
JYP Entertainment artists
,
JYP Entertainment news
,
JYP Entertainment updates
,
JYP Entertainment 2PM
,
JYP Entertainment 2PM Nickhun
,
2PM
,
2PM news
,
2PM Updates
,
2PM Nickhun
,
2PM Nickhun news
,
2PM Nickhun updates
,
Nickhun
,
Nickhun news
,
Nickhun updates
,
GOT7
,
GOT7 News
,
GOT7 UPdates
,
got7 bambam
,
GOT7 BamBam news
,
GOT7 BamBam updates
,
bambam
,
bambam news
,
bambam updates
,
Moddam Kachapa
,
Chae Show
,
ApologizeToBamBam
,
RespectBamBam
,
แบนมดดํา