BLACKPINK's Lisa Was The First To Hear GOT7's BamBam's 'riBBon', Here's What She Thought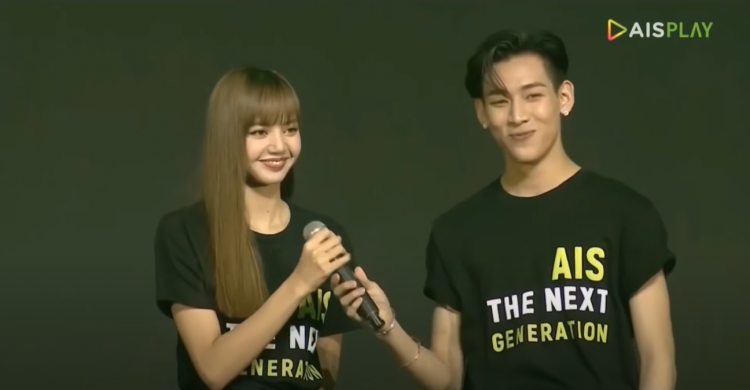 As mentioned in our previous article, GOT7's BamBam and BLACKPINK's Lisa are extremely close friends. The two Thai K-pop stars both had the same dreams and both went to Korea to train (and eventually succeed) to be K-pop idols.
This was once again evident as the BLACKPINK's main dancer Lisa, even though extremely busy, has shown how much she cares about BamBam as she supported his mini-album "riBBon."
Not long ago, BamBam was featured on "SBS Power FM's podcast Park Sohyun's Love Game," and he talked about why he calls Lisa 'noona' and how close he and Lisa are.
As per the idol, not long after he released "riBBon," GOT7's BamBam started the "riBBon TikTok Challenge." Due to this, BamBam was asked if Lisa would do a TikTok with BamBam performing the challenge.
Although he would love to, BamBam shared that Lisa's busy schedule might keep her from dancing with him.
Moreover, in the interview, GOT7's BamBam was asked about the support he has received from his album, "riBBon," most notably from BLACKPINK's Lisa herself. GOT7's BamBam shared that BLACKPINK's Lisa actually heard one of the tracks from his album prior to releasing it.
GOT7's BamBam noted, "I let Lisa listen to one of the songs before I release it. She said it had an addictive factor. I sent her the highlight medley, and she said she likes 'Pandora.'"
To add to this, GOT7's BamBam also talked about how the members of GOT7 reacted to his album, "riBBon."
"I wanted to hear the opinions of those around me, and I wanted to surprise the members. So, instead, I only got the opinions of the friends around me," GOT7's BamBam added.
GOT7's BamBam has received so much love and support from his fans and friends for his album "riBBon." Hopefully, BamBam will follow this up with another album!
© 2022 Korea Portal, All rights reserved. Do not reproduce without permission.
Tags:
kwave
,
kwave news
,
kwave updates
,
Kpop
,
kpop news
,
Kpop updates
,
GOT7
,
GOT7 News
,
GOT7 UPdates
,
got7 bambam
,
GOT7 BamBam news
,
GOT7 BamBam updates
,
GOT7 BamBam riBBon
,
bambam
,
bambam news
,
bambam updates
,
BamBam ribbon
,
BLACKPINK
,
Blackpink news
,
Blackpink updates
,
blackpink lisa
,
BLACKPINK Lisa news
,
BLACKPINK Lisa updates
,
Lisa and BamBam
,
BamBam and Lisa
,
SBS
,
SBS news
,
SBS updates
,
SBS BamBam
,
BamBam SBS
,
SBS shows
,
SBS radio shows
,
SBS Power FM's podcast Park Sohyun's Love Game