TWICE x GOT7: BamBam Revealed That Nayeon Taught Him The Choreography To 'Alcohol-Free'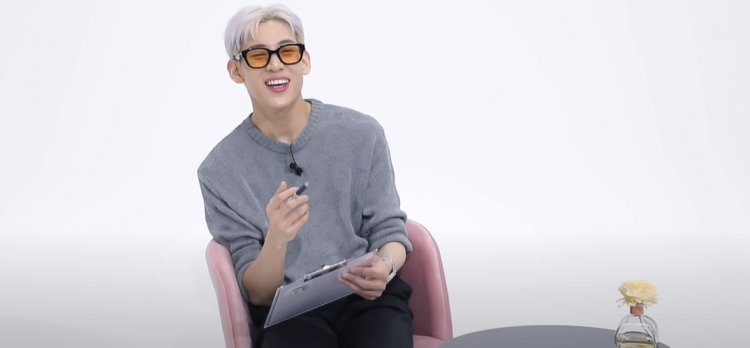 Artists under JYP Entertainment carry over a special bond that lasts far beyond their time with the agency. This means that regardless of an artist's resignation from JYP, for as long as they were together for a certain time in their careers, support, love, and care are usually present.
This is evident as JYP Entertainment's TWICE and the agency's former K-pop group, GOT7, are still pretty close, similar to the days they were both under JYP Entertainment. BamBam proved this as he revealed in a recent video that he and Nayeon still interact closely.
Beyond his rapping skills, GOT7's BamBam is renowned for his ability to dance. This was highlighted in a recent clip uploaded by ROLLING's official YouTube channel.
In the 10 minute and 46 seconds clip, BamBam revealed his swagger in dance by finding out the title of K-Pop songs through emoticons or emojis, and then dancing to the songs!
Among the first emojis that appeared were a group consisting of hands, eyes, and a plethora of glasses with colorful drinks. Almost naturally, BamBam figured out it was TWICE's new title track, "Alcohol-Free."
JYP Entertainment's TWICE has a close friendship with the members of GOT7. The sibling relationship is evident in hundreds upon hundreds of videos showing how they mess with one another and show each other love during shows.
BamBam revealed that he knew the dance to TWICE's "Alcohol-Free" as TWICE's Nayeon apparently taught him how to do it. This shows how deep their bond is with one another as even though BamBam is in another agency, he and Nayeon still took time to hang out with one another.
Thus, almost instinctively, GOT7's BamBam was able to flawlessly perform the choreography to "Alcohol-Free," even adding a sprinkle of BamBam's unique style to the routine.
ONCEs and Ahgases are surely missing the TWICE x GOT7 interaction and BamBam was able to produce when needed!
© 2022 Korea Portal, All rights reserved. Do not reproduce without permission.
Tags:
kwave
,
kwave news
,
kwave updates
,
Kpop
,
kpop news
,
Kpop updates
,
ROLLING
,
ROLLING BamBam
,
BamBam ROLLING
,
JYP
,
JYP artists
,
JYP Entertainment
,
JYP Entertainment artists
,
JYP Entertainment news
,
JYP Entertainment updates
,
JYP Entertainment TWICE
,
TWICE
,
TWICE news
,
TWICE Updates
,
TWICE Alcohol-Free
,
TWICE Nayeon
,
Nayeon
,
GOT7
,
GOT7 News
,
GOT7 UPdates
,
got7 bambam
,
GOT7 BamBam news
,
GOT7 BamBam updates
,
bambam
,
bambam news
,
bambam updates
,
BamBam and Nayeon
,
Nayeon and BamBam