IZ*ONE's Miyawaki Sakura & Kim Chaewon Being Recruited By HYBE For New Girl Group?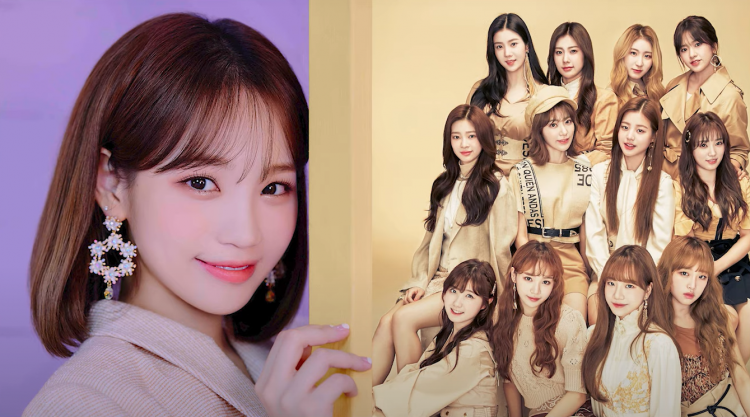 Recent reports have suggested that the upcoming girl group that HYBE is creating alongside Source Music is trying to recruit two former IZ*ONE members to join. The members being Miyawaki Sakura and Kim Chaewon!
As per an exclusive report from a Korean media outlet, Kim Chaewon has gone on to sign her name on a contract with HYBE after the K-pop idol agreed to have a contract with HYBE earlier in June.
Notably, Woollim Entertainment, Kim Chaewon's former agency, and HYBE have gone on to have a confidentiality agreement. Due to this, Kim Chaewon is going to join HYBE and Source Music's new girl group.
HYBE's upcoming girl group will supposedly have five members. But apparently, two to three of the members will be connected to IZ*ONE and Produce 48. This means that other former contestants who were not able to debut with IZ*ONE might be considered.
Aside from Chaewon, IZ*ONE's Miyawaki Sakura is also trying to be recruited to be a part of HYBE's new girl group. But this is not likely to happen as the negotiations of HYBE and Sakura's Japanese representatives are not stable.
If former members of IZ*ONE will truly become a part of HYBE's upcoming girl group, this means that it will be easier for the entertainment agency to market them as they will already have an edge due to their popularity.
It is believed that it is paramount for HYBE to have former IZ*ONE members to join as previous reports have suggested that their upcoming girl group has been compared to YG Entertainment's BLACKPINK.
Furthermore, reports have suggested that there is another possible member that is being recruited by HYBE, but she is more interested in acting.
HYBE Label itself has not yet released an official statement regarding the rumors!
Stay tuned for more details regarding HYBE and Source Music's upcoming girl group.
© 2023 Korea Portal, All rights reserved. Do not reproduce without permission.
Tags:
kwave
,
kwave news
,
kwave updates
,
Kpop
,
kpop news
,
Kpop updates
,
HYBE
,
HYBE news
,
HYBE updates
,
HYBE girl group
,
HYBE Labels
,
HYBE Labels news
,
HYBE Labels updates
,
HYBE Labels girl group
,
Source Music
,
Source Music news
,
Source Music Updates
,
Source Music girl group
,
Source Music and HYBE
,
HYBE and Source Music
,
HYBE Labels and Source Music
,
Source Music and HYBE Labels
,
IZ*ONE
,
IZ*ONE news
,
IZ*ONE updates
,
IZ*ONE members
,
IZ*ONE former members
,
IZ*ONE Miyawaka Sakura
,
IZ*ONE Sakura
,
IZ*ONE Kim Chaewon
,
IZ*ONE chaewon
,
Sakura and Chaewon
,
Chaewon and Sakura
,
Kim Chaewon
,
Kim Chaewon and Miyawaki Sakura
,
Miyawaki Sakura
,
Sakura
,
Miyawaki Sakura and Kim Chaewon
,
Sakura news
,
Sakura updates
,
Miyawaki Sakura news
,
Miyawaki Sakura updates
,
Kim Chaewon news
,
Kim Chaewon updates