TWICE, BLACKPINK, IU, & More Reaches Platinum While EXO & SEVENTEEN Receives Gaon Million Certifications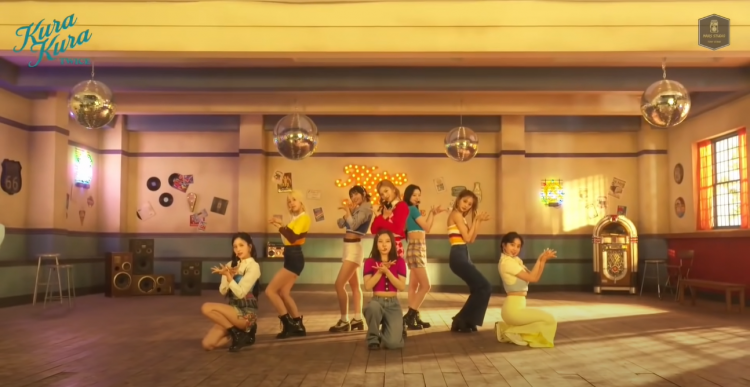 Are you ready netizens? Gaon Chart has officially revealed their most recent batch of official certifications. Find out if your favorite artists make the cut!
Previously in 2018, the Korea Music Content Industry Association decided to use a new system of dubbing certifications for the sales of albums, download of songs, and online streaming.
Beginning with songs and albums that dropped on the 1st of January, 2018, and moving forward, Gaon Chart began certifying albums as platinum once they make 250,000 sales. For albums, Gaon Chart dubs them the "million" certification once they have sold a million copies or beyond.
As of writing this article, yesterday on the 12th of August, Gaon Chart revealed that "Don't Fight the Feeling," EXO's most recent album, and "Your Choice," SEVENTEEN's newest mini-album, both were able to garner the million certifications after selling more than a million copies each.
Furthermore, both NCT DREAM's and TXT's recent albums entitled "Hello Future" and "The Chaos Chapter: FREEZE," respectively, were dubbed the triple platinum certifications after they were able to sell 750,000 copies each.
Moreover, TWICE's "Taste of Love," the girl group's most recent mini-album that was dropped in June, has gone on to be officially certified as double platinum after the girls were able to sell well beyond 500,000 copies.
To add to this, Stray Kids' "Clé 1 : MIROH," and IU's "Love Poem" (both mini-albums released in 2019), MONSTA X's most recent mini-album entitled "One of a Kind," and TREASURE's "THE FIRST STEP : CHAPTER TWO," their 2020 album, went on to be qualified as certified platinums as they all sold more than 250,000 copies each.
Not wanting to be behind, "Lovesick Girls" by BLACKPINK, IU's "Celebrity," and "Don't Start Now" by Dua Lipa went on to be certified platinum after going beyond 100 million streams each.
Congratulations to all the artists who garnered new laurels!
© 2022 Korea Portal, All rights reserved. Do not reproduce without permission.
Tags:
kwave
,
kwave news
,
kwave updates
,
Kpop
,
kpop news
,
Kpop updates
,
Gaon
,
Gaon news
,
Gaon updates
,
Gaon Chart
,
Gaon chart news
,
Gaon chart updates
,
Kpop certified Platinum
,
platinum certifications
,
million certifications
,
EXO
,
EXO DONT FIGHT THE FEELING
,
DONT FIGHT THE FEELING
,
Seventeen
,
seventeen your choice
,
Your Choice
,
NCT Dream
,
TXT
,
NCT DREAM Hello Future
,
Hello Future
,
TXT The Chaos Chapter: FREEZE
,
The Chaos Chapter: FREEZE
,
TWICE
,
TWICE Taste of Love
,
Taste of Love
,
stray kids
,
Stray Kids Clé 1 : MIROH
,
Clé 1 : MIROH
,
IU
,
IU Love Poem
,
Love Poem
,
MONSTA X
,
MONSTA X One of a Kind
,
One of a Kind
,
Treasure
,
TREASURE THE FIRST STEP : CHAPTER TWO
,
THE FIRST STEP : CHAPTER TWO
,
BLACKPINK
,
BLACKPINK Lovesick Girls
,
Lovesick Girls
,
IU Celebrity
,
celebrity
,
Dua Lipa
,
Dua Lipa Dont Start Now
,
Dont Start Now