MONSTA X Shownu Bids Goodbye To Fans With A Heartfelt Letter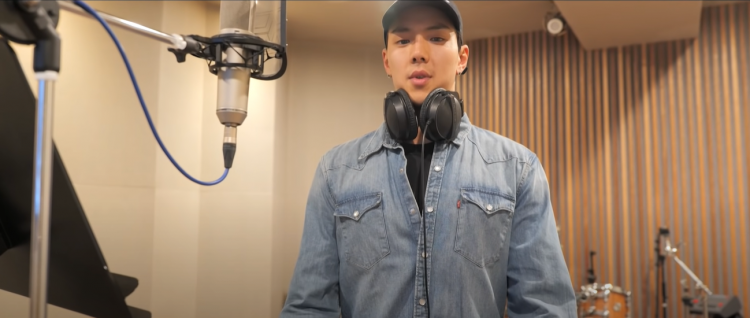 MONSTA X has been one of the forerunners of K-Pop when it comes to expansion in the Western Market. Just recently, MONSTA X took the fourth spot for Hanteo Chart's top K-Pop groups in terms of the global index for the first half of 2021.
The six-membered boy group from Starship Entertainment made their debut in May 2015 and has been consistent in releasing bops after bops. One year before their seventh anniversary, MONSTA X leader and main dancer Shownu pens a heartfelt letter towards his devoted fans.
Shownu begins his message by asking fans if they're doing well. After which, he went straight to the point by announcing that he will be making his mandatory service to the military on July 22. Since Shownu is already 29 years old it is just about time for him to serve the military.
"I will be taking a brief hiatus starting July 22 as I fulfill my duty to the nation. It feels like I just debuted, but now it's already time to serve in the military," MONSTA X Shownu wrote to his fans.
The MONSTA X leader reminisced about the time he spent with his members and fans. He describes the past 6 years of being an idol as both fun and tiring. However, according to Shownu, the time was meaningful.
"I've worked hard up until now, and it's been both fun and tiring. I've spent a lot of meaningful time with my members and our fans. During that time, the support and love I received from our fans isn't something that people can so easily give to each other. I think I thought it was natural, but I realized that isn't the case," Shownu expressed.
The idol then went on to express his sincere gratitude to fans who have showered him and his members with love and support since their debut.
"Thank you for letting me experience so many things with MONSTA X...I'm just thankful, appreciative, full of love, a bit upset, and sad. Doesn't it end up as happiness if all these emotions are felt equally?" Shownu told fans.
Meanwhile, Shownu reassured fans that he will be seeing them again soon!
"Love you always. Yes, I love you all, and I'll see you soon," Shownu ended his letter.
Shownu is the first MONSTA X member to serve in the military.
© 2022 Korea Portal, All rights reserved. Do not reproduce without permission.