K-Pop Boy Group Domination! Stray Kids, ATEEZ, and NCT DREAM Each Reach A Milestone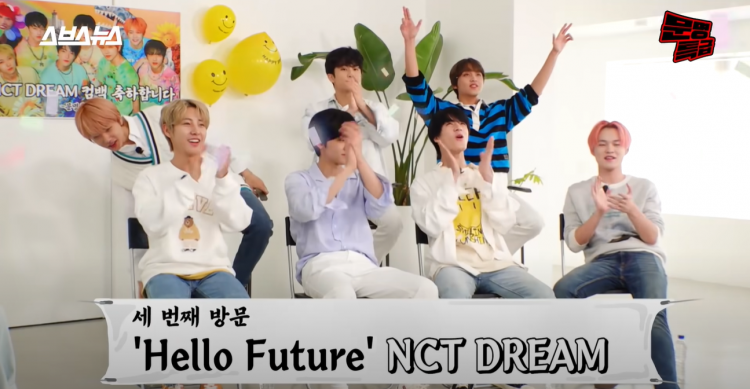 Stray Kids, ATEEZ, and NCT DREAM recently made headlines as the K-pop boy groups reached a milestone only a few have ever reached in the span of their K-pop careers!
Just recently, Gaon Chart released their latest lists of official certifications, and Stray Kids, ATEEZ, and NCT DREAM were part of the latest batch of new certifications!
Three years ago in 2018, the 'Korea Music Content Industry Association' began and required a certification system for the sales of albums, downloads of songs, and even streams online.
Beginning with musical releases on or after the date of the 1st of January, 2018, Gaon Chart began certifying albums 'platinum' once the albums attain 250,000 sales. Moreover, Gaon gives a 'million certification' to albums that are able to sell a million or even more copies.
Among the handful of K-pop artists, three notable K-pop boy groups reached this milestone just recently!
As of writing this article on the 8th of July, it was revealed that SM Entertainment's NCT DREAM's album, "Hot Sauce," has been dubbed the double-million certification for going beyond 2 million album sales.
Following this, KQ Entertainment's ATEEZ reached a milestone with their album "ZERO : FEVER Part.2" alongside JYP Entertainment's Stray Kids' with their album "IN生" ("IN LIFE") as the two albums were dubbed 'double platinum' certifications as they went beyond 500,000 sales.
This is indeed a big day for the fans of NCT DREAM (NCTzen), Stray Kids (STAYs), and ATEEZ (ATINYs).
To add to this, 'platinum certification' for streaming is reached when a certain song goes beyond 100 million streams. For the month of July, the Australian artist Tones and I got the 'platinum certification' for reaching this with their track entitled "Dance Monkey."
Congratulations to all the artists who reached milestones on Gaon with their recent certifications!
© 2023 Korea Portal, All rights reserved. Do not reproduce without permission.
Tags:
Gaon
,
Gaon Chart
,
Gaon certifications
,
double million certification
,
NCT DREAM double million certification
,
double million certification NCT DREAM
,
double platinum
,
double million
,
double platinum certifications
,
ATEEZ double platinum certifications
,
Stray Kids double platinum certifications
,
double platinum certifications ATEEZ
,
double platinum certifications Stray Kids
,
kwave
,
kwave news
,
kwave updates
,
Gaon certification
,
Kpop
,
kpop news
,
Kpop updates
,
JYP
,
JYP artists
,
JYP Entertainment
,
JYP Entertainment stray kids
,
Stray Kids Updates
,
Stray Kids News
,
stray kids
,
KQ
,
KQ artists
,
KQ Entertainment
,
KQ Entertainment ATEEZ
,
ATEEZ
,
ATEEZ news
,
ATEEZ updates
,
SM
,
SM artists
,
SM Entertainment
,
SM Entertainment artists
,
SM Entertainment NCT
,
SM Entertainment NCT Dream
,
NCT Dream
,
NCT Dream news
,
NCT Dream updates