Amidst Recent Adversity, GOT7's Jackson Wang Talks About Latest Song, Drive To Work, & More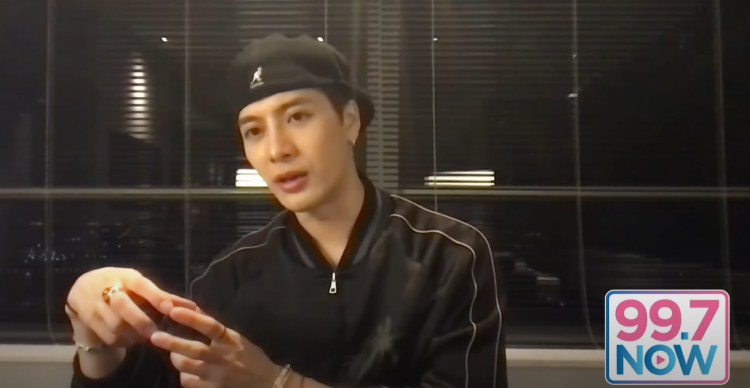 Previously, four months ago in March, GOT7's Jackson Wang announced that he was planning on dropping 40+ songs this year. This is amidst other appearances that are still about to be announced.
As per the K-pop star, he does not care about free time nor breaks, which shows how hard Jackson Wang wants to work. Even while in quarantine during this pandemic, Jackson Wang still continued to release music and worked on other projects.
Recently, Jackson Wang was featured in an interview with "99.7 NOW." In the interview, Jackson Wang talked to Big Reid, promoting "Drive You Home," his new song.
Like most netizens and fans, Big Reid was shocked that Jackson Wang found time to have an interview with him regardless of the K-pop idol's busy schedule. "Bro, every single time I talk to you, you're super busy, " Big Reid noted.
Following this statement, Jackson Wang revealed why he is always on the move and always busy.
"You know why? Because I am not the best. I am still working my ass off to become the best, to become someone there, you know," Jackson Wang nobly admitted.
This shows what type of mindset the GOT7 member has and that is always doing the best they can in whatever time is given them. Jackson Wang still shows how humble he is regardless of what he has reached.
Jackson Wang went on to add, "I know I am so far from the best or even so far from anything. You know, I am trying my best and I am pushing myself. If I don't die, then I can do it. This is my mindset."
This is ahead of recent issues that have plagued GOT7's Jackson Wang.
Netizens and fans are glad that Jackson Wang is unfazed by the recent controversies and is still doing his best to reach his dreams.
© 2022 Korea Portal, All rights reserved. Do not reproduce without permission.
Tags:
kwave
,
kwave news
,
kwave updates
,
Kpop
,
kpop news
,
Kpop updates
,
Team Wang
,
team wang news
,
team wang updates
,
Team Wang Jackson Wang
,
Team Wang artists
,
Jackson Wang
,
Jackson Wang News
,
Jackson Wang Updates
,
Jackson Wang interview
,
99.7 NOW
,
99.7 NOW Jackson Wang
,
Jackson Wang 99.7 NOW
,
Big Reid
,
GOT7
,
GOT7 Jackson Wang
,
GOT7 Jackson Wang news
,
GOT7 Jackson Wang updates
,
got7 jackson
,
GOT7 Jackson news
,
GOT7 Jackson updates
,
Drive You Home
,
Jackson Wang Drive You Home
,
GOT7 Jackson Drive You Home