Future Album, Going To Space, & More, GOT7's BamBam Goes In-Depth With GQ Korea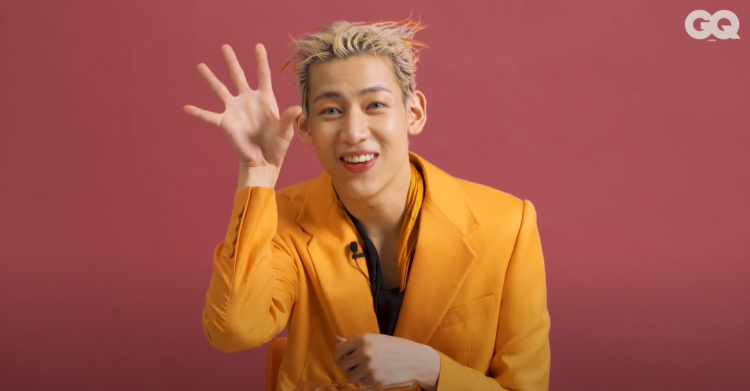 Being recently featured on GQ Korea's latest issue, GOT7's BamBam goes in-depth with his career and his growth in the past, present, and future. Initially, BamBam spoke about his "riBBon," his first solo release.
Regarding "riBBon," BamBam said that since it was his first time promoting music that he has always wanted to do, he enjoyed everything about it. BamBam didn't have any expectations for his chart performance or view counts. Thus, seeing positive results gave him confidence.
Moreover, GOT7's BamBam talked about how his fans really enjoyed his music. He noted that he has been keeping track of comments and for BamBam, it meant a lot that his fans came out to give him support, even sharing how emotional his mom was of his musical release.
BamBam revealed, "I've thought about why fans reacted that way, and I debuted as a member of GOT7 at 18 years old and was once called 'Baby BamBam.' Now, seven years later, I'm receiving the spotlight and standing on stage by myself. My mom said something similar, that she got emotional as soon as she heard the song for the first time."
Pointing to how much he has grown, BamBam expressed that he wants to show a really idol-esque image. For BamBam, when people start as a group and then go solo, he believes that they typically want to receive recognition as an artist. But for BamBam, he likes being an idol better.
BamBam further elaborated that he believes that one has to have a lot of different talents and be able to adapt well to any concept. People have to give it their all both in front and behind the camera.
GOT7's BamBam added that he has seen cases where people promote for a long time and after a while, forget about the passion that drove them to start working. That made him feel sad because a lot of people want to become idols in the first place.
"It is important to do well, but I also try to have fun and enjoy myself. If you are doing something you like but are not enjoying it, there is no meaning," BamBam revealed.
To add to this, BamBam shared that going to space is on his bucket list because he is curious to see just how beautiful Earth looks from space. "I want to visit other planets and drink with aliens. You may think that's childish, but your dreams have to be this big in order to achieve anything," BamBam adorably added.
Regarding his next solo album, BamBam shared that he wants to film a music video for every song. "If possible, I want it to be somewhere like Egypt, where I've never been before," the GOT7 member revealed to the GQ Korea interviewer.
© 2023 Korea Portal, All rights reserved. Do not reproduce without permission.
Tags:
GQ
,
GQ magazine
,
GQ BamBam
,
BamBam GQ
,
GQ Korea
,
GQ Korea BamBam
,
BamBam GQ Korea
,
kwave
,
kwave news
,
kwave updates
,
Kpop
,
kpop news
,
Kpop updates
,
GOT7
,
GOT7 News
,
GOT7 UPdates
,
got7 bambam
,
GOT7 BamBam news
,
GOT7 BamBam updates
,
bambam
,
bambam news
,
bambam updates
,
GOT7 BamBam interview
,
GOT7 BamBam riBBon
,
BamBam ribbon
,
riBBon