First Episode Of 'Girls Planet 999' Shows CLC's Yujin Response To Previous Disrespect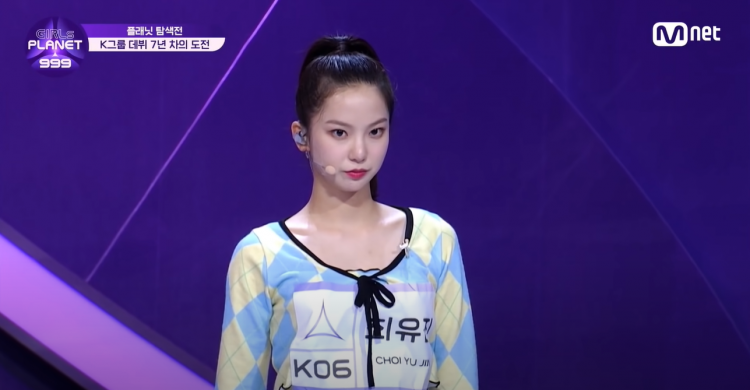 Not long ago, Mnet uploaded a preview of their latest survival show "Girls Planet 999." To the surprise of netizens and fans, Chinese trainee Fu Yaning went on to show disrespect towards CLC's Yujin, who is another participant of the show. Netizens were not pleased.
Prior to Fu Yaning's performance of "HELICOPTER" by CLC themselves alongside other Chinese contestants, actor Yeo Jin Goo (who is also the MC), went on to ask if they will be able to perform well even if a CLC member, Yujin, is one of the contestants.
MC Yeo Jin Goo went on to ask, "The original singer is here. Think you got this?"
Contestant Fu Yaning went on to confidently express that they will give a performance that will even be better than the original song.
"We got this. She originally sang this, but we can show a side that only we can show. Plus, we can do better than the original," contestant Fu Yaning responded.
But to the shock of the other contestants, judges, MC, viewers, and Yujin herself, Fu Yaning went on to add that her group will "go up," and CLC's Yujin will not.
To keep viewers even more interested, the preview that Mnet uploaded ended before CLC's Yujin's response was heard. But on the 6th of August, the first episode of Mnet's "Girls Planet 999" was released and CLC's Yujin's response was finally seen.
Instead of responding, CLC's Yujin went on to take the high road and danced to CLC's "HELICOPTER," showing Fu Yaning that she is not fazed by her words at all.
In response, Fu Yaning simply nodded.
When Fu yaning's group finished performing CLC's "HELICOPTER," Yujin went on to compliment the Chinese team.
CLC's Yujin adorably expressed, "It was powerful and bursting with energy, and the song itself was great."
Now that is simply queen energy!
© 2023 Korea Portal, All rights reserved. Do not reproduce without permission.
Tags:
kwave
,
kwave news
,
kwave updates
,
Kpop
,
kpop news
,
Kpop updates
,
Mnet
,
mnet news
,
mnet updates
,
Mnet Girls Planet 999 news
,
mnet girls planet 999
,
Mnet Girls Planet 999 updates
,
Girls Planet 999
,
Girls Planet 999 news
,
Girls Planet 999 updates
,
Girls Planet 999 Yujin
,
Girls Planet 999 CLC Yujin
,
CLC Yujin Girls Planet 999
,
Yujin Girls Planet 999
,
CLC
,
CLC news
,
CLC updates
,
CLC Yujin
,
CLC Yujin news
,
CLC Yujin updates
,
Yeo Jin Goo
,
CLC HELICOPTER
,
HELICOPTER
,
Fu Yaning
,
Girls Planet 999 Fu Yaning
,
Fu Yaning Girls Planet 999