Girl's Day Hyeri Shares Which Role She Portrayed Is Exactly Like Her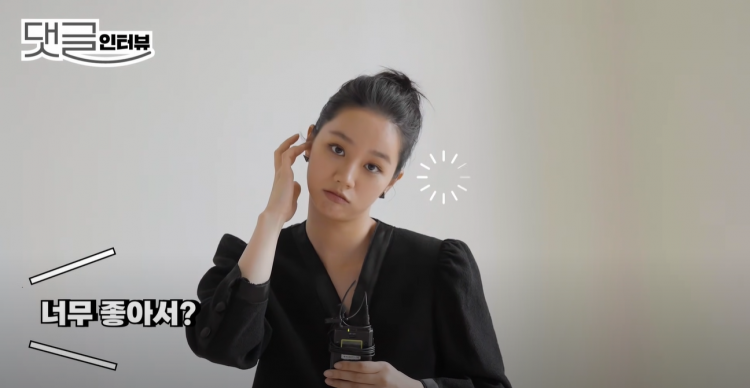 Hyeri, although making her debut with the K-pop girl group Girl's Day, has successfully branched out into the acting industry among a plethora of her iconic roles.
Although Hyeri was able to play all the roles given to her in an amazing way, she was recently asked which character resembles her the most. Hyeri was featured in an interview with ESQUIRE Korea and in the interview, she answered a lot of exciting questions!
Among the wonderful questions, fans were drawn to a specific one. Girl's Day's Hyeri was asked that among all the characters she has ever portrayed through the years, which one does she believe closely resembles her personality.
Hyeri initially answered that to some extent, all the characters she has ever played resembled her in some way. But among her more popular roles, Hyeri chose the underrated character Min Ji from "My Punch-Drunk Boxer," one of her previous films.
Hyeri shared, "But personally, and people around me as well told me that Min Ji from the movie My Punch-Drunk Boxer is really like me in real life."
In "My Punch-Drunk Boxer," Hyeri's role is Min Ji, a new member of the gym attended by Byung Gu who is played by Eom Tae Goo. Hyeri's character is bubbly and encouraging, contrary to Byun Gu's personality. Regardless, Min Ji accepts him.
Adorably, Girl's Day's Hyeri was not the only person to say that Min Ji resembled Hyer's personality the most. The idol-turned-actor revealed that not only the director noted this, but viewers of "My Punch-Drunk Boxer" as well.
"People who saw that movie all said that the character is really like me. And, even during the shooting, the director said, 'I want you to reflect your personality a lot into this character," Hyeri added.
For an actress or actor to be able to portray their characters perfectly, there must be some sort of connection between the two. In Hyeri's case, Min Ji was the character she had a connection with the most as per similar personalities.
© 2023 Korea Portal, All rights reserved. Do not reproduce without permission.
Tags:
kwave
,
kwave news
,
kwave updates
,
Kpop
,
kpop news
,
Kpop updates
,
Kdrama
,
kdrama news
,
kdrama updates
,
kmovie
,
kmovie news
,
kmovie updates
,
Girl's Day
,
Girl's Day Hyeri
,
Girl's Day Hyeri news
,
Girl's Day Hyeri updates
,
Hyeri
,
Hyeri news
,
Hyeri updates
,
Lee Hyeri
,
Lee Hyeri news
,
Lee Hyeri updates
,
Esquire
,
Esquire Korea
,
Esquire Korea Hyeri
,
Hyeri Esquire Korea
,
My Punch-Drunk Boxer
,
My Punch-Drunk Boxer Hyeri
,
Hyeri My Punch-Drunk Boxer