Birthday Angel: Hyeri Shares Blessings To Young Girls Worldwide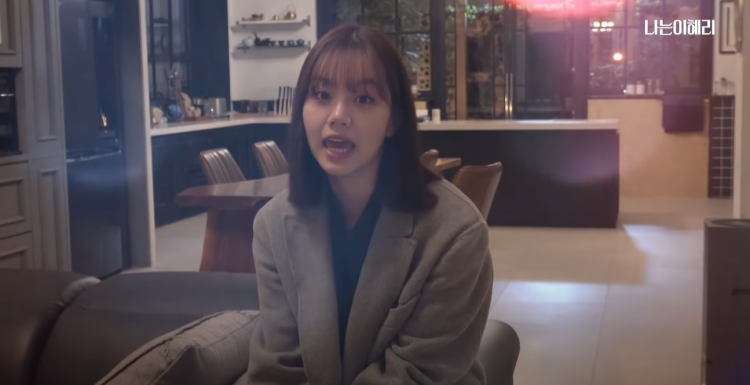 Girl's Day Member and "My Roommate Is a Gumiho" star Hyeri shared a generous donation in celebration of her birthday!
Today, June 9, Hyeri is celebrating her 27th birthday today.The idol-turned actress opted to celebrate her birthday by donating to a cause very close to her heart. Hyeri decided to donate 50 million KRW or approximately $44,789 USD to the "We=She Campaign" by UNICEF.
UNICEF's "We=She Campaign" aims to provide proper hygiene products for young girls worldwide. When asked why she chose to support the "We=She Campaign," the "Reply 1988" star shared that it hurt her heart to learn that there still a lot of young girls all of over the globe who doesn't have access to hygiene products.
In addition, Hyeri pointed out that many young girls face challenges, discrimination and pain because "certain customs still see periods as being impure."
"My heart hurt to hear that there are many female students who don't go to school because there are no separate bathrooms for boys and girls at school," Hyeri expressed.
Hyeri hopes that her generous donation to the campaign will be able to help young girls grow and mature happily in a safe and clean environment where they have access towards proper hygiene products.
Previously, Hyeri donated 100 million KRW to UNICEF's "Schools for Asia" campaign in 2019 to mark the 10th year since her debut into the South Korean entertainment industry. Because of this, the "When Flowers Bloom, I Think of the Moon" actress became the youngest member of UNICEF's Honors Club.
Meanwhile, UNICEF's Korean committee Secretary general Lee Ki Chul announced Hyeri's generous donation and praised the star for being a good example for everyone.
"The funds will be used valuable to create a safe and clean world for young girls in developing countries," Secretary General Lee Ki Chul said.
Happiest Birthday to Girls Day Hyeri!
© 2022 Korea Portal, All rights reserved. Do not reproduce without permission.