Girl's Day Hyeri Spills What Type Of Boyfriend Ryu Jun-Yeol Really Is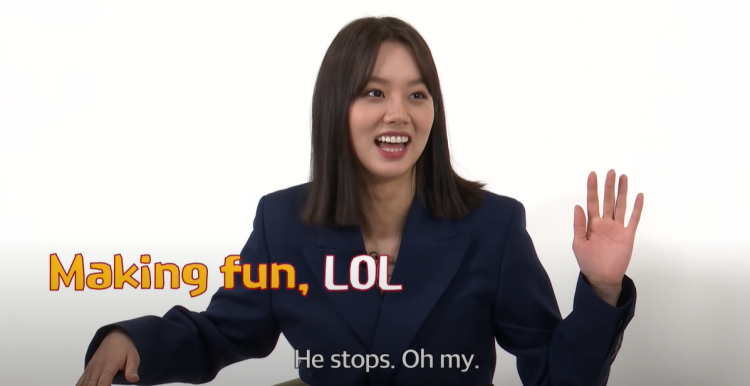 Just recently, tvN's popular series "My Roommate Is A Gumiho," just ended, to the sadness of most netizens, fans, and viewers. Although this was the case, the K-Drama's finale was immensely successful; reaching a 4% viewership in South Korea.
Ahead of the finale of "My Roommate Is A Gumiho," superstar Hyeri had an interview with SPOTV News, talking about her recently finished K-drama. Girl's Day's Hyeri started by talking about her first impression of the character, Lee Dam.
"I remember the first time I met Lee Dam. My heart fluttered. I remember thinking that I wanted the viewers to experience the same feeling that I had," Yeri revealed.
Following this, Hyeri noted the reason why she chose to accept the role of Lee Dam by noting that Dam-i has a clear and straightforward personality. For Hyeri, she is honest, but she does not like being a burden to others. Lee Dam is similar and different from how she is, Yeri admitted.
The K-pop idol turned actress also revealed the difficulty of doing a comedy, regardless of their experience in acting.
Yeri continued that she has not had many opportunities to act in a rom-com. This is why she wanted to do an even better job with "My Roommate Is A Gumiho." But as filming continued, Hyeri realized the difficulty of doing a comedy role.
Yeri shared that she did not know how to make the viewers' hearts flutter in a fun way. For her, that was her biggest concern.
Although a comedy, "My Roommate Is A Gumiho" is a drama filled with romance and Hyeri is familiar with this due to her being in a relationship since 2017 with South Korean actor Ryu Jun Yeol. Thus, SPOTV News asked Hyeri how her boyfriend felt about her romantic comedy K-drama.
Adorably, Yeri confessed that Ryu Jun Yeol has never skipped an episode of "My Roommate Is A Gumiho."
Yeri noted, "I am forever grateful."
This is how good of a boyfriend Ryu Jun Yeol is to Yeri.
© 2023 Korea Portal, All rights reserved. Do not reproduce without permission.
Tags:
TvN
,
tvN news
,
tvN updates
,
tvN shows
,
tvN My Roommate Is A Gumiho
,
My Roommate Is A Gumiho news
,
my roommate is a gumiho
,
My Roommate Is A Gumiho finale
,
My Roommate Is A Gumiho Hyeri
,
Hyeri My Roommate Is A Gumiho
,
kwave
,
kwave news
,
kwave updates
,
Kdrama
,
kdrama news
,
kdrama updates
,
Girl's Day
,
Girl's Day Hyeri
,
Girl's Day Hyeri news
,
Girl's Day Hyeri updates
,
Hyeri
,
Hyeri news
,
Hyeri updates
,
Hyeri and Ryu Jun Yeol
,
Ryu Jun Yeol and Hyeri
,
Ryu Jun-yeol
,
Ryu Jun-yeol