GOT7's BamBam Wants To Dabble In Horror? Thai Idol Gives Update On Future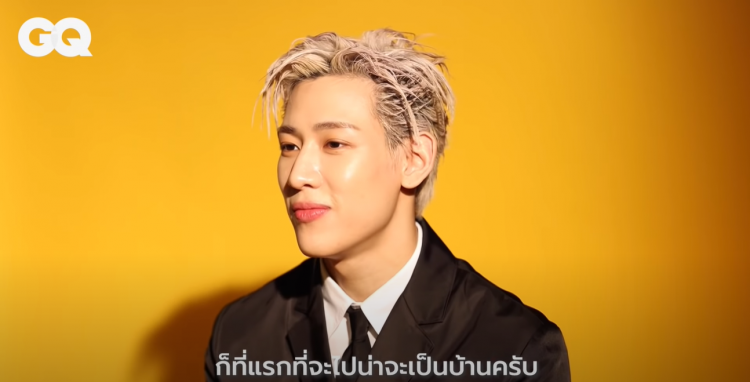 In this day and age, a couple of GOT7 members are beginning to flex their acting chops in K-Dramas. GOT7's very own Youngjae has been starring on "So Not Worth It" by Netflix, and "The Devil Judge" has been wonderfully helmed by Jinyoung.
Notably, all of the GOT7 members have had individual experiences in acting and even acted together in shows such as "Dream Knight." But it seems as though another GOT7 member wants to dabble in acting in a more serious role.
GOT7's BamBam was recently featured in an interview with GQ Thailand, and the Thai K-pop star revealed that he wants to give acting a try as well, and the genre he wanted to dabble in is quite interesting.
In the interview with GQ Thailand, BamBam was asked if he would be interested to star in any films or dramas that were Thai.
Initially, BamBam revealed that the COVID-19 pandemic would make that difficult to do due to traveling bans, but he did show interest. Moreover, instead of the generic love and romance genres, BamBam explained that he wanted to try a more difficult role.
GOT7's BamBam revealed, "It will be fun to be in a ghost movie. Personally, I am scared of ghosts, but I want to try a ghost movie. I do not want to be a hero. I want to try a villain role or something like this."
With his confident answer, it was noted that BamBam could have been seriously considering dabbling into the small or big screen.
"I want to try a thriller movie. And I am actually the murderer, something like that. I want to try something completely different," GOT7's BamBam continued.
Surely, the first people to flock to the cinemas or stream a BamBam helmed series would be Ahgases (the loyal and loving fandom name of GOT7). Hopefully, in the near future, GOT7's BamBam will pursue acting.
© 2021 Korea Portal, All rights reserved. Do not reproduce without permission.
Tags:
GQ
,
GQ magazine
,
GQ Thailand
,
GQ Thailand BamBam
,
BamBam GQ Thailand
,
kwave
,
GQ BamBam
,
BamBam GQ
,
kwave news
,
kwave updates
,
Kpop
,
kpop news
,
Kpop updates
,
GOT7
,
GOT7 News
,
GOT7 UPdates
,
got7 bambam
,
BamBam GOT7
,
GOT7 BamBam news
,
GOT7 BamBam updates
,
bambam
,
bambam news
,
bambam updates
,
GOT7 BamBam interview
,
BamBam interview