Did Deadpool Just Enter The Marvel Cinematic Universe?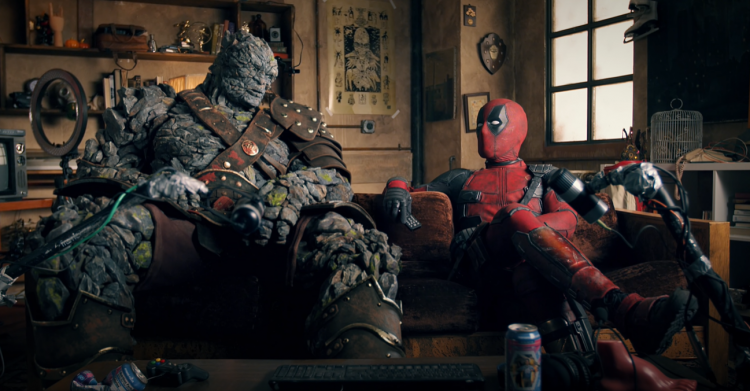 Ryan Reynolds' Deadpool has been one of the most in-demand and wanted superheroes (well, anti-hero) by fans to enter the Marvel Cinematic Universe. Although he has not officially entered the MCU, Deadpool found ways to be somewhat part of the universe.
Just recently, Deadpool was featured in a YouTube video alongside another MCU character. Deadpool and Korg, the stone goliath from "Thor: Ragnarok," uploaded a reaction video for Ryan Reynolds' upcoming movie "Free Guy" and fans are lost for words.
On the 14th of July, the YouTube video that was uploaded was exactly what fans should expect if and when Deadpool officially enters Disney's MCU. Hilariously, Deadpool makes jokes about Disney buying Fox, and many more hilarious jabs.
It was revealed early on in the YouTube video that Korg was not a random choice. Notably, Taika Waititi voices Korg and he is also the antagonist in "Free Guy." This made perfect sense that the two team up with their respective Marvel characters.
Moreover, if Deadpool would become a part of the Marvel Cinematic Universe, this would be the perfect time as the "Loki" series introduced the multiverse into the MCU.
This will further be touched on in "Marvel's What If...?" and "Doctor Strange in the Multiverse of Madness."
Hopefully, fans will be able to enjoy Deadpool alongside other Marvel Cinematic Universe characters as fans really love Ryan Reynolds' Deadpool.
The YouTube video was mostly done to give more attention and clout to Ryan Reynolds' "Free Guy" and from the perception of fans, the video was an immense success. At present, the video has 11,081,215 views and 691k likes.
Fans of the Marvel Cinematic Universe and Deadpool will surely love the pairing of Taika Waititi and Ryan Reynolds.
It was revealed that Ryan Reynolds' "Free Guy" will arrive on the 13th of August.
© 2023 Korea Portal, All rights reserved. Do not reproduce without permission.
Tags:
US
,
US Entertainment
,
US news
,
US updates
,
Ryan Reynolds
,
Ryan Reynolds news
,
Ryan Reynolds updates
,
Ryan Reynolds Deadpool
,
Ryan Reynolds Free Guy
,
deadpool
,
deadpool news
,
Deadpool updates
,
Free Guy
,
Taika Waititi
,
Taika Waititi news
,
Taika Waititi updates
,
Taika Waititi Korg
,
Deadpool and Korg
,
Kord and Deadpool
,
Marvel
,
Marvel Cinematic Universe
,
Disney
,
Disney