Chadwick Boseman's Last Performance? Here's What We Know About MARVEL's 'What If…?' So Far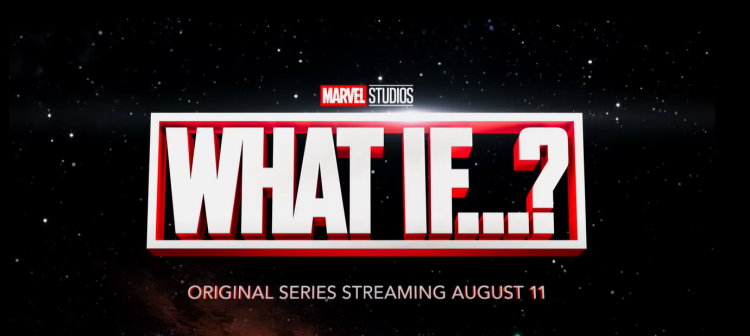 Are you ready, Marvel fans? The most iconic MCU characters will finally be back alongside fresh characters (albeit in animated form) as the first trailer for Marvel's "What If...?" has finally arrived.
Marvel's "What If...?" is a highly-anticipated series that is arriving on Disney+. As per descriptions, the coming Marvel series will take place in other Marvel universes. A plethora of well-known heroes and villains will be undergoing 'unfamiliar' events which are truly fun such as T'Challa being Starlord, Marvel zombies, and many more.
Beyond that, prior MCU movies and characters will all be noted in the series and the voices of the characters will be voiced by the actual actors and actresses who played them, which includes the late-great Chadwick Boseman as T'Challa, aka Black Panther.
This makes "What If...?" Boseman's last role in the MCU.
"What If...?", which will be a regular on Disney+, is based on events from the comic books. Jeffrey Wright will be the main driving force as he is the voice of 'Uatu the Watcher', the character in charge of narrating each episode.
A.C. Bradley, the head writer for the series, noted that Uatu the Watcher is the one watching over each universe that transpires in the Marvel Cinematic Universe.
As per Bradley, "Uatu the Watcher has no interest in becoming friends with the rat, living amongst the rat, or doing rat things. He just goes, 'Man, this is remarkable. Look at the little guy go!'," states the main purpose of Uatu the Watcher.
Notably, "What If...?" is still going to be officially part of the Marvel Cinematic Universe's Phase Four. It should be noted that the 4th phase will be highly influenced by the 'multiverse' theory.
"What If....?" is currently slated for 10 episodes for its first season and it has already been renewed for 10 more episodes in the 2nd season. The new series will premiere on Disney+ on the 11th of August, 2021.
© 2023 Korea Portal, All rights reserved. Do not reproduce without permission.
Tags:
US
,
US Entertainment
,
US news
,
US updates
,
Marvel
,
Marvel News
,
Marvel updates
,
Marvel What If
,
What If
,
What If
,
mcu
,
Disney
,
Disney
,
Disney+ series
,
Marvel series