Is JYP Entertainment 'Shielding' Stray Kids' Hyunjin & ITZY's Lia? Agency Under Fire From Netizens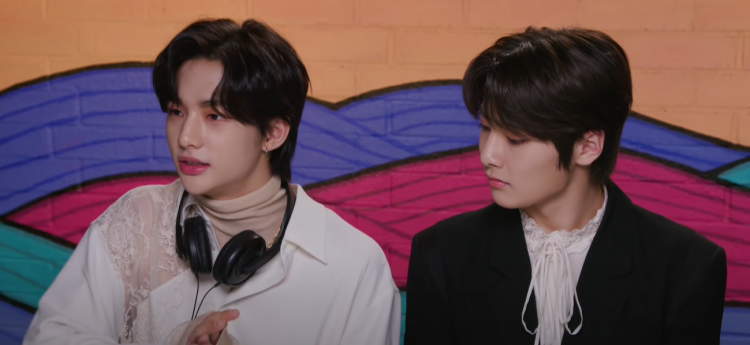 Two artists under JYP Entertainment were embroiled in issues this 2021 and some netizens were not in favor of how JYP Entertainment reacted to the allegations.
Previously in February, Hyunjin of Stray Kids was linked to an issue regarding bullying. JYP Entertainment was quick to deny the allegations and even moved forward with legal actions against the person who began the accusations.
Not more than a week later, Stray Kids' Hyunjin posted an apology, admitting to the scandal.
Moreover, a little less than a week ago as of writing this article, on the 15th of June, JYP Entertainment pushed for a re-investigation regarding ITZY's Lia's issue regarding school violence as well.
The Incheon Yeonsu Police Station went on to dismiss the charges brought upon the student who started the allegations towards ITZY's Lia and JYP Entertainment is trying to re-appeal.
Both Hyunjin and Lia were linked to school violence scandals and the way JYP Entertainment is acting regarding the allegations was not okay with some netizens.
Some netizens were not amused when JYP Entertainment hinted at Stray Kids' Hyunjin possible return when the agency confirmed a Stray Kids comeback this year. The unhappy netizens believe not enough time has passed for Hyunjin to reflect on his actions.
Moreover, ITZY's Lia started getting negative press from netizens when the Incheon Yeonsu Police Station dismissed JYP's charges. JYP Entertainment and Lia have denied the allegations and although not yet proven, netizens seem to be quick on action regarding issues on bullying.
This further irked netizens as Park Jinyoung, JYP Entertainment's founder and former CEO emphasizes the importance of personality and character, beyond talent and visuals.
Other former artists such as former 2PM member, Park Jaebum, and a former JYP trainee, Yoon Seobin, were quickly terminated once allegations of bullying were brought upon them.
Thus, netizens were accusing JYP Entertainment of 'shielding' Stray Kids' Hyunjin and ITZY's Lia. Do you think netizens are going too far? Or is JYP Entertainment really 'shielding' their idols?
One thing is for sure, MIDZYs and STAYs are quick to defend their K-pop idols, showing how loyal the fandoms are.
© 2023 Korea Portal, All rights reserved. Do not reproduce without permission.
Tags:
kwave
,
kwave news
,
kwave updates
,
Kpop
,
kpop news
,
Kpop updates
,
JYP
,
JYP artists
,
Park Jin Young
,
J.Y. Park
,
Jinyoung Park
,
Park Jinyoung
,
JYP Entertainment artists
,
JYP Entertainment
,
JYP Entertainment news
,
JYP Entertainment updates
,
JYP Entertainment ITZY
,
JYP Entertainment stray kids
,
stray kids
,
Stray Kids News
,
Stray Kids Updates
,
Stray Kids Hyunjin
,
Stray Kids Hyunjin news
,
Stray Kids Hyunjin updates
,
Hyunjin
,
Hyunjin news
,
Hyunjin updates
,
ITZY
,
ITZY Lia
,
ITZY Lia news
,
ITZY Lia updates
,
lia
,
Lia news
,
Lia updates
,
Hyunjin and Lia
,
Lia and Hyunjin
,
STAY
,
MIDZY
,
MIDZYs
,
Stays