Stray Kids' Hyunjin Update: Netizens Furious At CLIO After Incomplete Photo Card Set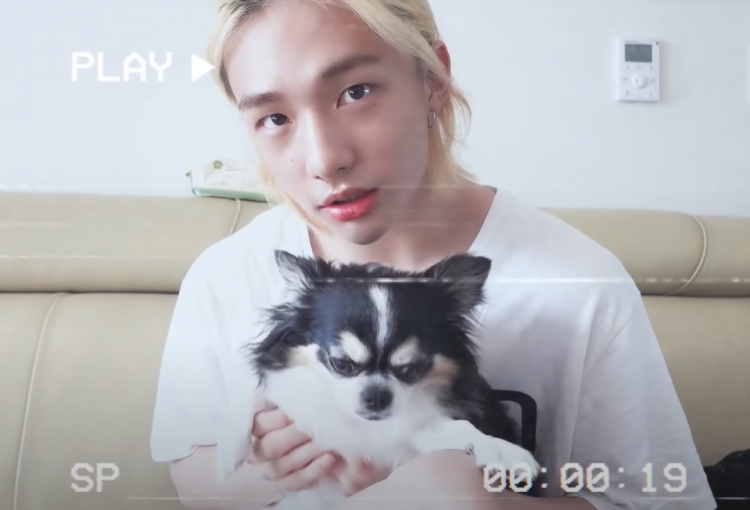 Stray Kids' Hyunjin has been on hiatus since the 2nd month of 2021 due to bullying allegations that were brought to light. Although proven false, Hyunjin is still taking a break for the sake of his mental health.
Recently, Hyunjin made headlines as CLIO takes heat due to not adding Hyunjin on Stray Kids' photocard set.
Previously in February, after allegations of bullying were brought up towards Stray Kids' Hyunjin, CLIO Cosmetics went on to delete all the promotional photographs of the members of JYP Entertainment's Stray Kids.
Not long after that, a couple of weeks later in March, CLIO Cosmetics went on to overturn their decision, deciding to push through with Stray Kids' promotions. But the cosmetic brand decidedly removed Hyunjin from their promotions with Stray Kids.
As mentioned above, CLIO Cosmetics received backlash from fans after noting that the Stray Kids members were complete in the photo card set even though Hyunjin was not there.
CLIO Cosmetics has been taking continuous heat after not including Stray Kids' Hyunjin from their Stray Kids photo card and mini mannequin set. CLIO previously noted that fans who will purchase Stray Kids eye shadow palette would receive the aforementioned Stray Kids merchandise.
Initially, STAYs and personal fans of Stray Kids' Hyunjin knew that CLIO would not include Hyunjin in the promotions. But the thing that made fans upset was the phrase that CLIO used above the photo card set.
The phrase being: 'You will receive 1 Photo Card (All SKZ Members).'
This greatly made Stray Kids fans upset as the members were lacking Hyunjin in the photo card and mannequin set.
Since the issue, CLIO Cosmetics has taken down their post. No new post nor announcement has been posted by CLIO yet. Regardless, fans are eager to see CLIO's response after the issue.
Stay tuned for more details!
© 2023 Korea Portal, All rights reserved. Do not reproduce without permission.
Tags:
CLIO
,
CLIO news
,
CLIO updates
,
CLIO photocards
,
CLIO Cosmetics
,
CLIO Cosmetics news
,
CLIO Cosmetics updates
,
CLIO Cosmetics Stray Kids
,
stray kids
,
CLIO Cosmetics photo card Stray Kids
,
Stray Kids CLIO
,
kwave
,
kwave news
,
kwave updates
,
Kpop
,
kpop news
,
Kpop updates
,
JYP
,
JYP artists
,
JYP Entertainment
,
JYP Entertainment artists
,
JYP Entertainment stray kids
,
JYP Entertainment Stray Kids news
,
JYP Entertainment Stray Kids updates
,
Stray Kids News
,
Stray Kids Updates
,
Stray Kids Hyunjin
,
Stray Kids Hyunjin news
,
Stray Kids Hyunjin updates
,
Hyunjin
,
Hyunjin news
,
Hyunjin updates