EXO's 'DON'T FIGHT THE FEELING' Reaches New Heights, Sweeping Charts Across The Globe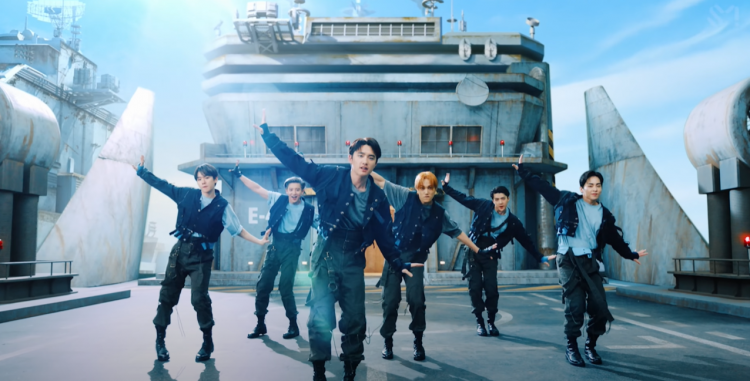 EXO's previous album was released around 2 years ago in November of 2019. EXO went on to drop their 6th full album "Obsession." EXO's album was released with only six members, though, as D.O., Xiumin, and Lay were not present.
EXO surprised their fans by announcing and recently releasing their special album "DON'T FIGHT THE FEELING" and only a day after dropping it, the album has already reached multiple milestones.
As of writing this article, EXO's special album entitled "DON'T FIGHT THE FEELING" has gone on to the iTune's charts in 85 countries!
Reportedly, EXO's "DON'T FIGHT THE FEELING" is now #1 on iTunes Top Albums charts in 85 regions across the world. The regions being:
Kenya, Hungary, Vietnam, United States, United Kingdom, France, Canada, Germany, Italy, United Arab Emirates, Saudi Arabia, Brazil, Australia, Austria, Belgium, Chile, Colombia, Costa Rica, Czech Republic, Denmark, Dominican Republic, Ecuador, Egypt, El Salvador, Estonia, Fiji, Finland, Ghana, Greece, Honduras, Belarus, Hong Kong, India, Indonesia, Ireland, Israel, Japan, Jordan, Kazakhstan, Azerbaijan, Kyrgyzstan, Laos, Latvia, Bolivia, Brunei, Bulgaria, Cambodia, Argentina, Luxembourg, Macau, Malaysia, Mauritius, Mexico, Bahrain, Mongolia, the Netherlands, New Zealand, Nigeria, Norway, Oman, Panama, Paraguay, Peru, the Philippines, Poland, Portugal, Qatar, Armenia, Botswana, Romania, Russia, Singapore, Slovakia, South Africa, Spain, Sri Lanka, Sweden, Switzerland, Taiwan, Thailand, Turkey, Ukraine, Uzbekistan, Zimbabwe, and Guatemala.
EXO's special album has also gone on to top of the charts of Digital Album Sales. This occured on on China's QQ Music, Kugou Music, and Kuwo Music.
China's QQ Music made EXO's "DON'T FIGHT THE FEELING" a certified triple platinum, an album that has gone beyond 3 million yuan, which is around $469,520, in terms of sales.
EXO's "DON'T FIGHT THE FEELING" only took two hours to get this breakthrough after the release.
To add to this, EXO's special album went on to rank #1 on Hanteo Chart's daily rankings. EXO's most recent title track, "Don't fight the feeling," became #1 on Genie, Vibe, and Bugs, among a few other South Korean charts.
Congratulations to SM Entertainment's EXO!
© 2023 Korea Portal, All rights reserved. Do not reproduce without permission.
Tags:
kwave
,
kwave news
,
kwave updates
,
Kpop
,
kpop news
,
Kpop updates
,
SM
,
SM artists
,
SM Entertainment
,
SM Entertainment news
,
SM Entertainment update
,
SM Entertainment updates
,
SMTOWN
,
SMTOWN news
,
SMTOWN updates
,
SM Entertainment EXO
,
EXO
,
exo news
,
EXO updates
,
EXO comeback
,
EXO album
,
EXO latest album
,
EXO latest comeback
,
EXO iTunes
,
iTunes EXO
,
EXO DONT FIGHT THE FEELING
,
DONT FIGHT THE FEELING