aespa's Giselle Flaunts Ethereal Beauty, Third member of aespa To Release Teaser Photo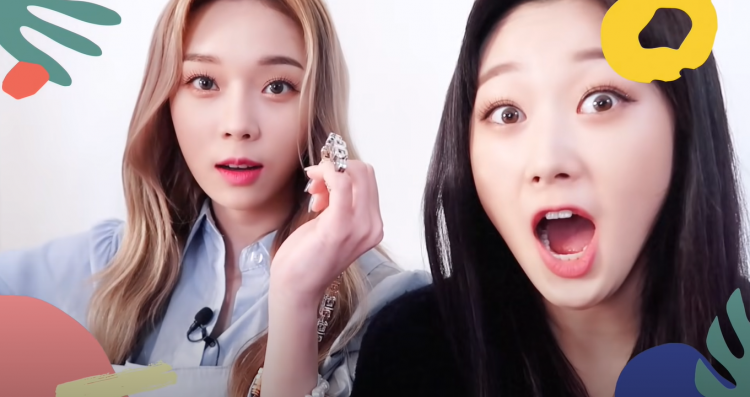 One of the most in-demand rookies in K-pop, aespa, also styled as æspa, is a quartet K-pop girl group that is under the South Korean entertainment agency SM Entertainment.
The four members of SM Entertainment's aespa are made up of Karina, Giselle, Winter, and NingNing. Aespa made their debut recently on the 17th of November, 2020, with their immensely popular digital single track entitled "Black Mamba."
Since aespa's debut, the fans (commonly known as MYs) of the rookie 4th generation girl group have been demanding SM Entertainment to promote aespa further and possibly release a comeback. To satisfy aespa's fans, SM Entertainment recently confirmed that aespa would make a comeback this May.
Less than a week ago, on the 4th of May, Ilgan Sports were able to report that SM Entertainment's aespa is finalizing their preparations for a comeback this May.
SM Entertainment's aespa is confirmed to be preparing a lot of content that their MYs, their fans, can even participate in.
To confirm the allegations on aespa's comeback, SM Entertainment shared, "It is true that aespa will make a comeback this May. The exact date will be announced soon."
It is also known that aespa's comeback will be continuing the story of where the girl group left off at the time of their debut, "Black Mamba." This time, aespa will be introducing MYs to the peculiar world of Kwangya.
Since then, SM Entertainment has dropped teaser photos of incredibly beautiful art that features the members of aespa. The first aespa member being Karina, as she slayed in a hue of pink and purple.
The second member of aespa being Winter, now rocking stunning black hair and is surrounded by an explosion of yellow.
Recently, the third member of aespa to be featured in an amazing photograph is Giselle. aespa's Giselle lights up the stage as the aespa member is covered in a dominantly blue shade.
The next and final photo teaser will feature aespa's NingNing and is yet to be released.
Stay tuned for more updates on aespa's coming comeback!
To read about fans getting furious at a photographer that was allegedly taking inappropriate photos on aespa's Winter, click here.
© 2023 Korea Portal, All rights reserved. Do not reproduce without permission.
Tags:
kwave
,
kwave news
,
kwave updates
,
Kpop
,
kpop news
,
Kpop updates
,
SM
,
SM artists
,
SM Entertainment artists
,
SM Entertainment
,
SM Entertainment news
,
SM Entertainment update
,
SM Entertainment aespa
,
aespa
,
aespa news
,
aespa updates
,
aespa comeback
,
aespa Karina
,
aespa Winter
,
aespa Giselle
,
aespa new album
,
aespa new song
,
aespa new track
,
aespa comeback song
,
aespa comeback teaser
,
aespa teaser
,
karina
,
winter
,
Giselle
,
Giselle news
,
Giselle updates
,
aespa Giselle news
,
aespa Giselle updates
,
aespa Giselle teaser
,
aespa Giselle teaser photo
,
aespa teaser photos
,
aespa teaser photograph
,
aespa comeback teasers