One-Hit Wonders: K-Pop Groups That Blew Up With One Song And Are Now Losing Attention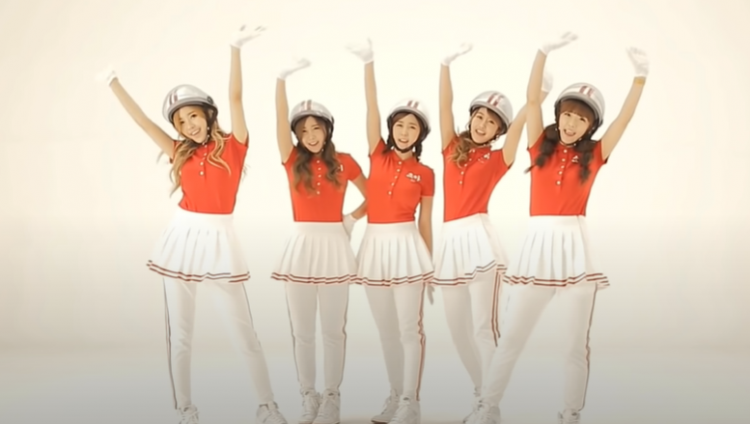 Topping the charts or making waves on Billboard usually spells success for a K-pop group. After that, it is mostly smooth sailing, but that is not always the case.
Just like in the western music industry, there are also K-pop songs that are one-hit wonders. May it be an overnight success or a year after or before they disband, songs of some K-pop groups are bound to hit a bump in popularity.
Here are five K-pop groups and their songs that were considered one-hit wonders:
The Ark's "The Light"
A K-pop girl group called The Ark, similarly to Kiss & Cry, only lasted for a short while. A little less than two years, they disbanded in 2016. But their song titled "The Light" was able to get a little over 4 million hits on YouTube, which garnered a huge following back in the day.
Kiss&Cry's "Domino Game"
Kiss&Cry's "Domino Game" was the group's debut track and was an immensely popular hit back in 2014. Unfortunately, the members and their entertainment agency called Winning Insight went silent for quite a bit. Due to this, the group only lasted eight months, but their song remains a classic.
Busker Busker's "Cherry Blossom Ending"
Released in 2012, "Cherry Blossom Ending" back in March 2013 was called the "carol of spring" as it went on top of the charts one after its release. It went on to top charts for five straight years 2016. Unfortunately, 2013 was also the year that Busker Busker's disbanded.
NU'EST's "Face"
NU'EST's "Face" made the group the number one most viewed MV of a debut of a K-pop boy group. After a while, the game died down, but after joining the survival show "Produce 101" back in 2017, they are once again slowly climbing the ranks.
Crayon Pop's "Bar, Bar, Bar"
Debuting in 2012, Crayon Pop initially had low success. But after their second album, they immediately blew up. The album also included the Billboard hit "Bar, Bar, Bar," which was number one at the time. Currently, they are no longer active in South Korea, but they have some promotions in Japan.
© 2022 Korea Portal, All rights reserved. Do not reproduce without permission.