'Recalled' Actress Seo Ye Ji Withdraws From Upcoming Drama 'Island'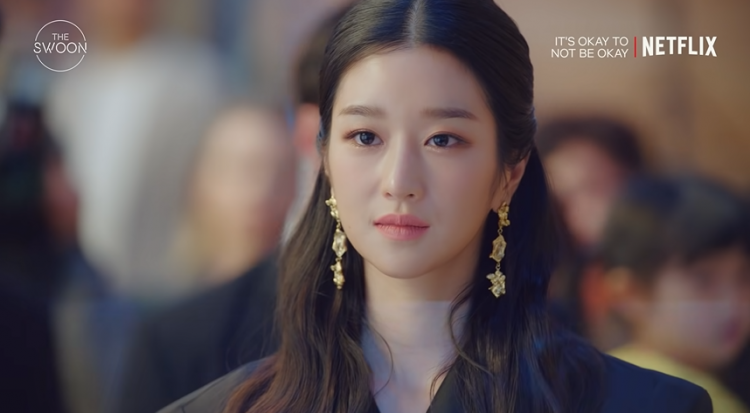 Following the recent controversies involving the "It's Okay To Not Be Okay" star Seo Ye Ji, the actress's appearance in an upcoming drama is now canceled.

Controversies involving Seo Ye Ji
Last month, Seo Ye Ji faced experienced the lowest point in her career after being involved in various controversies. First, the actress was accused of gaslighting her past lover. According to some reports, the actress allegedly manipulated her then-boyfriend into avoiding certain romantic scenes with his onscreen partner. This accusation, however, was clarified by Seo Ye Ji's agency as well as her then-boyfriend, actor Kim Jung Hyun.
Next, the "Recalled" lead actress was also accused of verbally abusing her staff. Amidst the accusation, two of Seo Ye Ji's long-time staff members came forward to defend the actress from the allegations.
Aside from the above-mention issues, Seo Ye Ji was also accused of lying about her educational background and her plastic surgery. All of which were denied by Gold Medalist, Seo Ye Ji's agency.
The consequences
The controversies involving Seo Ye Ji have caused various consequences to her career. Brands have cut ties with the actress and some industry insiders expect that Seo Ye Ji will be facing penalties worth billions of Korean Won due to breach of contract. Not only that, but recently her latest movie "Recalled" has also suffered quite some backlash because of the issues surrounding the actress.
On May 4th, fans received the sad news that Seo Ye Ji is withdrawing from the upcoming OCN fantasy drama "Island."
"A mutual final decision has been made for Seo Ye Ji to not star in 'Island.'" Gold Medalist announced.
Supposedly, Seo Ye Ji was offered to play the role of Won Mi Ho who is an arrogant and selfish daughter of a chaebol. After making a huge amount of trouble her father sent her away to Jeju. There, she gets entangled with goblins who sought to get rid of the human world.
Currently, the production team is working to cast a new actress for the role of Won Mi Ho. Meanwhile, Kim Nam Gil is confirmed to lead the drama as Pan, who is an immortal monster hunter protecting the world from evil demons. Lastly, ASTRO member Cha Eun Woo is in talks to star in the drama "Island."
© 2023 Korea Portal, All rights reserved. Do not reproduce without permission.
Tags:
Seo Ye Ji
,
seo ye ji news
,
Seo Ye Ji Kim Jung Hyun issue
,
Seo Ye Ji drama
,
Seo Ye Ji updates
,
Seo Ye Ji Issue
,
Seo ye Ji manipulation
,
Seo Ye Ji Controversy
,
Seo Ye Ji staff
,
Seo Ye Ji bullying
,
Seo Ye Ji island
,
Seo Ye Ji island drama
,
Seo Ye Ji new updates
,
K-Drama
,
Seo Ye Ji recalled
,
k-drama news