Manipulations And Gaslighting: Did Kim Jung Hyun Date Seo Ye Ji?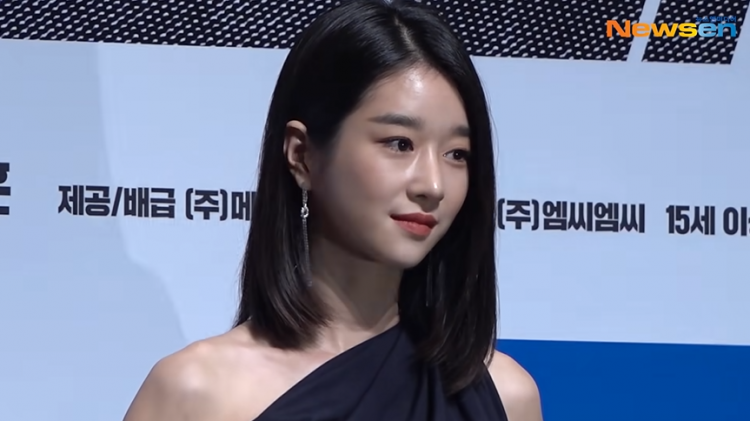 Actress Seo Ye Ji has been nominated as "Best Actress" in the 57th Baeksang Arts Awards for her role in "It's Okay To Not Be Okay." Such a nomination is a big deal for the actress as the Baeksang Awards is considered the "Oscars" of South Korean entertainment. However, just a few days after her nomination, actress Seo Ye Ji was entangled in a controversy involving her "then-boyfriend" Kim Jung Hyun.
Seo Ye Ji and Kim Jung Hyun's relationship was never made public. But, a 2020 report by NewsN has shed light on Seo Ye Ji's abusive relationship with a fellow actor, and because of this, rumors that linked the actress towards certain male celebrities have circulated online.
Was Seo Ye Ji guilty of gaslighting Kim Jung Hyun?
The latest spill by Dispatch, however, made netizens certain that the actor implied by the 2020 blind item is "Crash Landing On You" star Kim Jung Hyun.
In an expose, Dispatch revealed a series of text conversations showing concerning messages shared between the two celebrities. Dispatch claims that the text messages are verified and allegedly happened in 2018 when Kim Jung Hyun was filming the drama "The Time" with Girls' Generation Seohyun.
The transcript of the text messages implies that Seo Ye Ji is prohibiting Kim Jung Hyun from doing any romantic scenes and skinship with his co-star even though the drama was supposed to be romantic.
Did Seo Ye Ji date Kim Jung Hyun?
Seo Ye Ji was said to have dated Kim Jung Hyun for a long time. In a past article, some of the "Mr. Queen" actors has revealed that Kim Jung Hyun "almost went crazy" while dating Seo Ye Ji and was "completely absorbed" by the actress.
The 31-year-old actress has starred in various K-Dramas. Some of her notable roles were in dramas such as "Moorim School: Saga of the Brave," "Save Me," "Lawless Lawyer," and "It's Okay To Not Be Okay."
© 2023 Korea Portal, All rights reserved. Do not reproduce without permission.
Tags:
Seo Ye Ji
,
seo ye ji news
,
Did Kim Jung Hyun dated Seo Ye Ji
,
Kim Jung Hyun relationship Seo Ye Ji
,
Seo Ye Ji Kim Jung Hyun issue
,
Seo Ye Ji Kim Jung Hyun text messages
,
Seo Ye Ji drama
,
Seo ye Ji manipulation
,
Seo Ye Ji updates
,
Seohyun
,
Crash Landing On You
,
It's Okay Not To Be Okay
,
K-Drama
,
k-drama news