Two Staff Members Defend Seo Ye Ji From Recent Allegations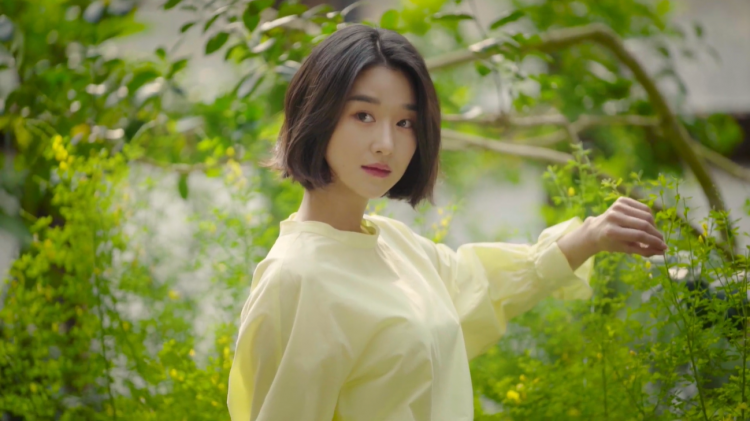 Yesterday, an alleged former staff of actress Seo Ye Ji exposed the "It's Okay Not To Be Okay" star's rude behavior and mistreatment.
Seo Ye Ji's former staff claimed that the actress is guilty of verbal abuse and intimidation, among others. Although the identity of the anonymous netizen is still unknown and not verified, many have begun to express their sentiments against the actress. Despite this, two staff members who have worked with the Seo Ye Ji came out to defend the actress.
On April 14, a staff who has worked with Seo Ye Ji for around five years defended the actress and even shared a couple of selfies of them together having a great time. In a post on pann, Seo Ye Ji's longtime staff challenges the anonymous netizen who claimed to have been mistreated by the actress to reveal her identity.
She then proceeded to express that Seo Ye Ji is a person who often expressed gratitude towards the hardworking staff and would even greet the staff's parents.
"A person I know often expressed gratitude for hard work, and she used to say hello to my parents as well," Seo Ye Ji's longtime staff revealed.
Meanwhile, just today, another former staff member of Seo Ye Ji came forward and said that the actress was one of the most memorable celebrities he has worked with within his 13 years in the entertainment industry. He expressed that Seo Ye Ji is the opposite of what the alleged mistreated staff claimed. He also added that the actress cares for her staff as her friend and colleague.
"She is a really easy-going and good-natured actress. I'll wait and see that the truth will be revealed someday," he wrote.
Recently, Seo Ye Ji has been the subject of various issues, including manipulation, bullying, and many others.
© 2023 Korea Portal, All rights reserved. Do not reproduce without permission.
Tags:
Seo Ye Ji
,
Did Kim Jung Hyun dated Seo Ye Ji
,
Kim Jung Hyun relationship Seo Ye Ji
,
seo ye ji news
,
Seo Ye Ji Kim Jung Hyun issue
,
Seo Ye Ji Kim Jung Hyun text messages
,
Seo Ye Ji drama
,
Seo ye Ji manipulation
,
Seo Ye Ji updates
,
Seo Ye Ji Issue
,
Seo Ye Ji staff defend
,
staff defend Seo Ye Ji
,
K-Drama
,
k-drama news
,
Actress