Hoping For A Similar Lovely Scenario: YG Gears Up For Ikon's Comeback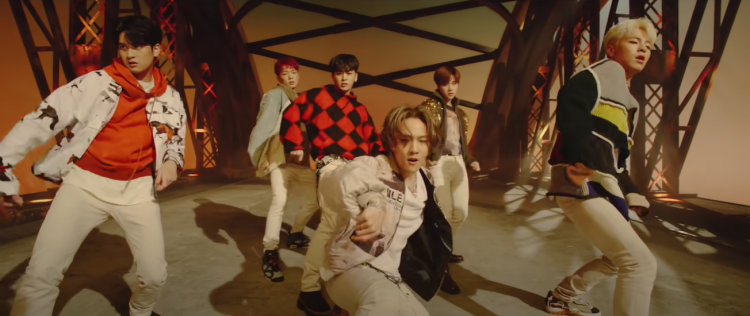 After keeping their fans on the edge of their seats for a long time, it is finally confirmed that iKon is getting ready for a comeback prior to their set appearance in Kingdom. The boy group, iKon, faced a plethora of scandals two years ago but is now ready to have an official bounce back. IKonics, get your iKon KONBAT ready!
Aside from Bobby's recent solo album release "LUCKY MAN", headlined by the title track "U MAD", iKon has not produced any relevant output. So the confirmation of their comeback is truly welcomed, not just with the iKonics but in the whole K-Pop community.
A trusted insider within YG Entertainment shared to NewsN, a Korean entertainment news media, that iKON will start shooting the music video for their latest song within this week. Moreover, the date of the release will be announced soon but it was not specified when.
"Kingdom" is a survival show where varying boy groups perform against other groups and iKON is rumored to release their album due to their prior presence on the show. Other notable boy groups that are part of "Kingdom" are Stray Kids, BTOB 4U, THE BOYZ, ATEEZ, and SF9.
It has been more than a year since iKon's latest comeback, so the boys are truly motivated to give their all in terms of showing how much they missed performing. Their fans, iKonics, are truly in for a treat.
It has been known that iKon has the capability to produce record-breaking songs, so it is safe to say that their comeback will be nothing short of extraordinary.
Can't wait for their comeback? Why not listen to iKon's iconic songs while waiting. Here is a list of their top songs, along with their peaks, from Korea's Billboard:
Love Scenario - #1
Goodbye Road - #2
Killing Me - #9
I'M OK - #25
Rubber Band - #27
Long Time No See - #32
Beautiful - #52
Jerk - #55
Hug Me - #62
Dive - #75
© 2023 Korea Portal, All rights reserved. Do not reproduce without permission.