Evidence Show Ilhoon Spent 100M Won For Marijuana, Melodies Call For Rapper's Eviction From BTOB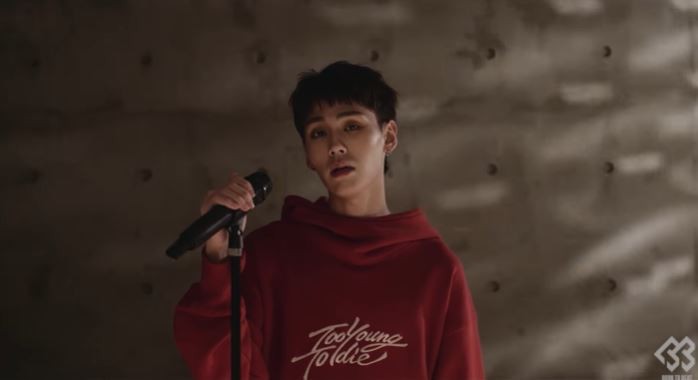 Eight years after debut, BTOB faces their first-ever "scandal" after the police have allegedly secured circumstantial evidence that Ilhoon, the group's rapper, purchased 100 million Won worth of "marijuana" in five years.
The Seoul Metropolitan Police Agency's drug investigation unit said Monday that a drug law violation case against Ilhoon was sent to the prosecutor's office in July.
According to a news report on December 21, Jung Il-hoon has been arrested on charges of using "marijuana." Such a report was also confirmed by BTOB's agency, Cube Entertainment.
"Jung Il-hoon was summoned to an investigating agency for smoking cannabis as reported, and is under investigation," his agency, Cube Entertainment, said.
Moreover, Cube Entertainment also clarified that it had no knowledge of Jung Il-hoon's drug discovery and said that it would do its best to faithfully engage in future investigations.
The report revealed that BTOB's rapper habitually smoked "marijuana" from four to five years ago, and he even bought them with virtual currency to avoid investigation. Moreover, a drug component was detected in Ilhoon's hair, while statements from the idol's acquaintances have confirmed the allegations.
Ilhoon's "illegal drugs scandal" has become the biggest blow to BTOB's clean-slate image since their debut. Because of this, fans felt betrayed and are very angry with the idol.
Some Melodies, BTOB's fans, came to demand Ilhoon's exit from the group as soon as possible because they have "no reason to support a singer who is accused of using conventional drugs." Furthermore, fans are pressuring BTOB's agency for the rapper's withdrawal claiming that they will not consume or support BTOB's music if their demands are not met.
Ilhoon began his mandatory military service on May 28 as a social worker. He is still currently being investigated by the police on charges of violating the Narcotics Control Act.
© 2023 Korea Portal, All rights reserved. Do not reproduce without permission.