Apink's Chorong Personally Admits To Underage Drinking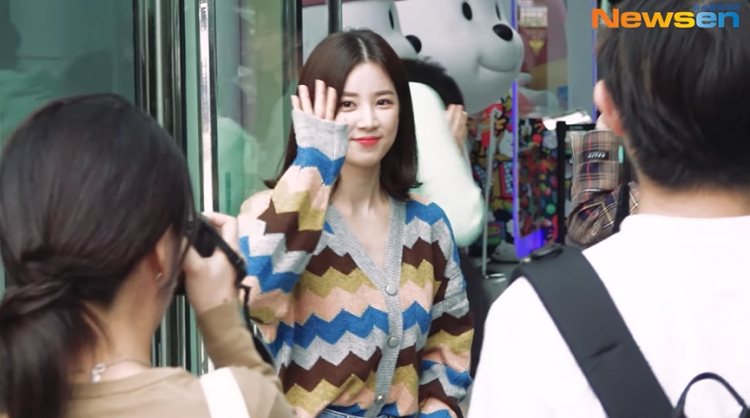 Amidst the issue against Apink Chorong regarding school violence and the ongoing legal battle between her and the alleged victim, past photos of the idol drinking together with her friends surfaced online.
The photos in question were allegedly taken in 2008 when Chorong was still in high school. Because of this, the Apink leader has put it to herself and went to her personal Instagram account to explain her side.
Along with a black photo, Apink Chorong penned a lengthy letter addressed to fans and everyone concerned about the allegations surrounding her.
She started her long message by apologizing for the photos circulating online showing her and her friends drinking alcoholic beverages while still being minors. Chorong admitted to the allegations and apologized without further excuses for her "immature and wrong actions."
After admitting to the underage drinking allegations, the Apink leader and vocalist went on to explain her side of the school violence issue that is still going on.
"As for the recent issue, it started at the end of February and has been going on for about a month now. During that time, I made much effort to amicably communicate but it is such a pity that it did not end up as such. I have read the articles and the interview that the informant (Kim) gave about me yesterday. Although the issue grew this big due to the misunderstandings we both had, she was someone who was friends with me from elementary to high school, and as the memories playing together with her are as ever, it is inexplicable, just how miserable, the distress I'm feeling is," Chorong wrote in her post.
Then, Chorong denied the school violence claims made against her by the anonymous netizen.
"However, I wish to say once again, that regarding the parts that have been wrongfully made known, I am innocent to the end. Never, by any means, have I slapped anyone, taken off someone's clothing, or committed violence as Kim had claimed. I will be doing my best, to prove my innocence thoroughly based on the recording of the phone call with Kim, as well as through the testimony of those present on-site at the time (in the past)," Chorong explained.
Furthermore, the Apink vocalist expressed her sincerest apology to her fans, members and staff.
"Lastly, I have given the fans who have been supporting me for 10 years since debut, such a huge wound. I was afraid that because of this incident, my sincere words and actions previously would be felt as fake, and I was afraid that I would disappoint the fans that trusted and supported me. I thoroughly feel sorry to our members, fans, as well as company staff, and everyone who has helped me. I seek the forgiveness of everyone and the members for delivering such news on our tenth anniversary and apologize sincerely with my head bowed," Chorong expressed.
Stay tuned for more updates regarding the school violence issue concerning Apink's Chorong.
© 2023 Korea Portal, All rights reserved. Do not reproduce without permission.
Tags:
Apink
,
Apink Chorong
,
Apink news
,
Apink updates
,
Apink Chorong school violence
,
is apink chorong a bully
,
apink chorong bullying victim
,
apink chorong bully
,
apink chorong issue
,
apink chorong news
,
Chorong
,
Apink Chorong bullying
,
apink chorong update
,
apink chorong instagram
,
apink chorong instagram post
,
apink chorong apology
,
apink chorong underage drinking
,
apink chorong admits underage drinking
,
apink chorong denies issue
,
play m entertainment
,
play m entertainment apink
,
K-pop
,
k-pop news
,
K-Pop Updates