Apink Chorong Is The Latest Idol To Be Accused Of School Violence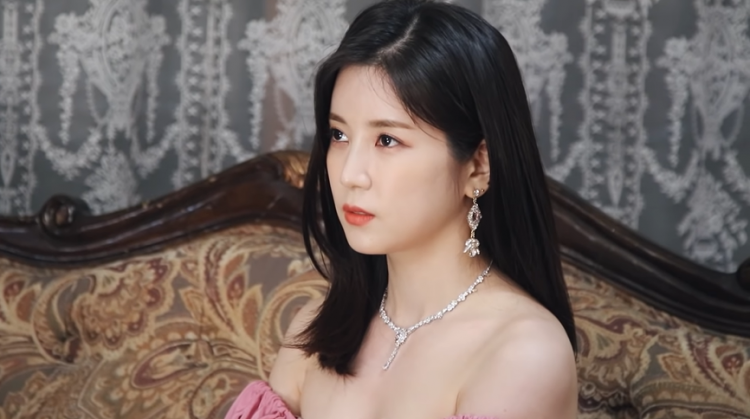 Trigger warning there are descriptions of school violence and bullying in this article.
In an interview, an alleged victim accused Apink Chorong of physical assault. According to the alleged victim, it was 2008 when the incident happened on a street in Sachang-dong and claimed that such violence resulted in injury and trauma.
Chorong's Bullying Accusations
"Back in 2008 when I was 18, I randomly bumped into Chorong on the street in Sachang-dong. She looked at me with an unpleasant face when I showed a smile. Afterward, her friends said, 'Hey Chorong wants to hit you as they dragged me to some alley. Chorong said, 'Seeing you smile at me doesn't make me happy' before slapping me on the cheek and kicking my shin," the alleged victim exposed.
Moreover, instead of getting an apology from Apink Chorong, the alleged victim was revealed to have been rather subjected to police investigation for "crime of defamation of false information and attempted coercion."
Chorong said to have requested the alleged victim, but due to trauma, the latter declined. The alleged victim has also claimed to have a recording of the call that has transpired with Chorong. In addition, the alleged victim claimed to have received calls from other friends who were also involved, "... [they] told me that my memory was distorted."
Meanwhile, the alleged victim's legal representative also pointed out that they have evidence to prove the allegations and will be taking legal actions against Apink Chorong.
Why did Chorong's alleged bullying victim expose the idol?
It has been more than a month since a series of bullying accusations rocked the Korean entertainment industry. However, when asked about the reason for revealing such an issue just now, Chorong's alleged victim explained, "She has been promoting well in the industry so far and I was worried about secondary abuse, so I thought about it a lot. But the pain surrounding the victims of violence has become a disease, so I decided to make this decision."
Since then, Apink Chorong's agency, Play M Entertainment, announced that they are currently investigating the allegations.
© 2023 Korea Portal, All rights reserved. Do not reproduce without permission.
Tags:
Chorong
,
Apink Chorong
,
Apink Chorong bullying
,
Apink Chorong bullying accusations
,
Apink Chorong school violence
,
Apink Chorong bullying rumors
,
is apink chorong a bully
,
apink chorong bullying victim
,
apink chorong bully
,
apink chorong issue
,
apink chorong news
,
apink chorong update
,
K-pop
,
k-pop news
,
K-Pop Updates
,
Apink
,
Apink news
,
Apink updates
,
apink comeback
,
APINK MEMBERS