Aside From Bullying Allegations, Apink's Chorong Rumored To Partake In Underage Drinking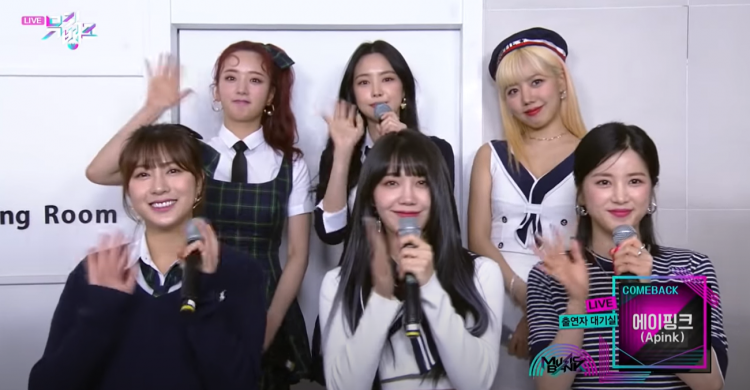 Previously, Apink's leader and vocalist, Park Cho Rong, more commonly known as Chorong, was entangled with school bullying accusations. But it seems as though allegations with issues with regards to the idol do not stop there.
Recently, Chorong has also been accused of underage drinking!
A netizen, hidden under the guise of netizen A, previously had an interview with news outlets so that they can share their side of what truly happened. In the interview, they were able to forward multiple old photos of Chorong. Unfortunately, the photos contained Apink's Chorong drinking alcoholic beverages at a restaurant alongside her friends.
The photos were marked to have been taken back in 2008, which essentially places Chorong in high school.
The person who provided those photos was not netizen A but an acquaintance of Chorong. As per Chorong's acquaintance, Apink's Chorong went out to drink almost every weekend, thus explaining the photos.
Now that the photos have surfaced, Apink's Chorong will now have to explain the photos and accusations to her underage drinking rumors. Aside from defending herself from the bullying accusations as well.
Moreover, netizen A was able to file a complaint against Apink's Chorong to the Seoul Gangnam Police Station on the 5th of April.
Sharing to Sports Khan, netizen A said that according to Park Cho Rong, she would take legal action without apologizing for the (accused) school violence. Due to this, netizen A will also plan to take it "until the end" in order to uncover the truth.
It seems as though repercussions have already started popping out.
It has been reported that Apink's Chorong might lose her soju advertisement due to the allegations of both school violence and underage drinking issues.
As per reports from Sports Kyunghyang, Apink Chorong's contract will expire with Chungbuk Soju on the 14th of April.
Lotte Liquor, the company that allocates Chungbuk soju, is confirmed to be aware of Apink Chorong's issues and is reported to be considering whether to renew Apink's Chorong contract or not.
© 2023 Korea Portal, All rights reserved. Do not reproduce without permission.
Tags:
kwave
,
kwave news
,
kwave updates
,
Kpop
,
kpop news
,
Kpop updates
,
play m entertainment
,
Cube Entertainment
,
play m entertainment apink
,
Apink
,
Apink news
,
Apink updates
,
Apink Chorong
,
Chorong
,
chorong news
,
chorong updates
,
chorong accusations
,
Apink Chorong school violence
,
chorong school violence
,
chorong underage drinking