JYP Entertainment's TWICE Almost Did Not Debut Due To A Strict Reason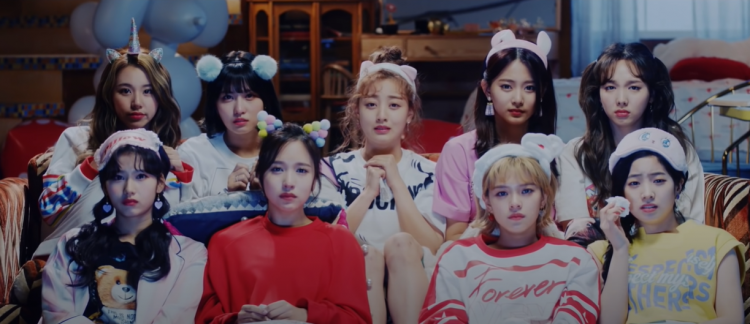 JYP Entertainment's TWICE is currently one of the most popular K-pop groups in the world today. Through a survival show entitled "SIXTEEN," which was created by JYP Entertainment and Mnet, the members of TWICE were selected in a grueling process.
TWICE is made up of five South Korean idols, Jihyo, Nayeon, Jeongyeon, Dahyun, and Chaeyoung, and four non-South Korean idols. Three of which are Japanese, which are Momo, Sana, and Mina, and one being Taiwanese, which is Tzuyu.
The nine-member K-pop group debuted back in 2015 and will celebrate their 6th year of being active this October. Currently, TWICE is immensely popular and shells out a plethora of content. But prior to this, TWICE almost did not debut completely.
In a recent interview, the members of TWICE shared what were the needed requirements to debut as a world-wide idol group with the multinational record label, JYP Entertainment.
In a recent episode of SBS's documentary music show entitled, "Legendary Stage: Archive K," TWICE shared a story that revealed the reason why they almost did not debut. This interview occurred two days ago, on the 14th of March.
The members of TWICE were asked by one of the hosts of "Legendary Stage: Archive K," Sung Si Kyung, a question with regards to the nonnative South Korean members of TWICE. The question is whether or not there is a special language education that the non-Korean members received.
As a response, one of the Japanese members, Sana, shared that she and Momo got an education on the Korean language for three years. Additionally, when they first came to South Korea, they did not speak the language at all.
Sandara Park, aka Dara of 2NE1, asked a follow-up question to TWICE. Dara asked if the other members also learned the language of Chinese or Japanese. Jihyo, TWICE's leader, responded by answering that the company made her get a foreign language certificate for Chinese.
Moreover, Nayeon, the eldest member of TWICE, added by saying that they could not debut if they did not have a foreign language certificate.
Thankfully, all the members of TWICE were able to submit all requirements, and is now one of the most well-known K-pop groups in the world.
© 2023 Korea Portal, All rights reserved. Do not reproduce without permission.