TWICE's Dahyun Shares A Very Funny Moment When Tzuyu Made A Mistake Live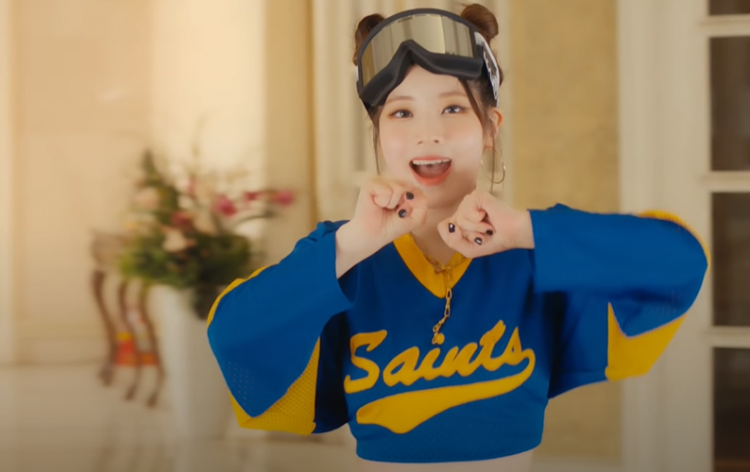 JYP Entertainment's TWICE is one of the most famous female K-pop groups to date. Justly so, whatever the members do, ONCEs will always support them. Most of the time, ONCEs enjoy it when the members of TWICE do something funny or cute.
Previously, TWICE's Dahyun shared a very cute and funny moment that relates to TWICE's maknae, Tzuyu.
Back in 2017, TWICE became a guest on the SBS radio show "Choi hwajung's Powertime." In the show, Dahyun, TWICE's rapper, shared a funny memory when Tzuyu made a hilarious error on a variety show.
Initially, the host asked TWICE who among the members of the K-pop girl group had the most improvement in terms of being guests on a variety show.
As she remembered the funny moment, Dahyun pointed out TWICE's maknae, Tzuyu. Dahyun then continued by mentioning what had happened.
Dahyun shared that in one of the first few variety shows TWICE guested in, Tzuyu mentioned that she was getting bored rather than saying she was having fun. This, in turn, caused some of the members to laugh alongside the host of the radio show.
To give her side, TWICE's maknae, Tzuyu, laments that she agrees with what Dahyun shared and confirms that it really did happen. To further heighten the situation at the time, one of the members of GOT7, Jackson Wang, even gave Tzuyu a high five, as if he himself was proud of what Tzuyu said.
Being amused, the radio host said that what Tzuyu said must have caused people on the variety show to laugh and be amused. Dahyun instantaneously agreed, noting that what Tzuyu said was really funny.
To some, people might interpret what Tzuyu said as something very savage. But to most, even to the variety show hosts and other guests, what Tzuyu said was actually pretty funny and brought joy to a lot of people, including the viewers.
© 2023 Korea Portal, All rights reserved. Do not reproduce without permission.